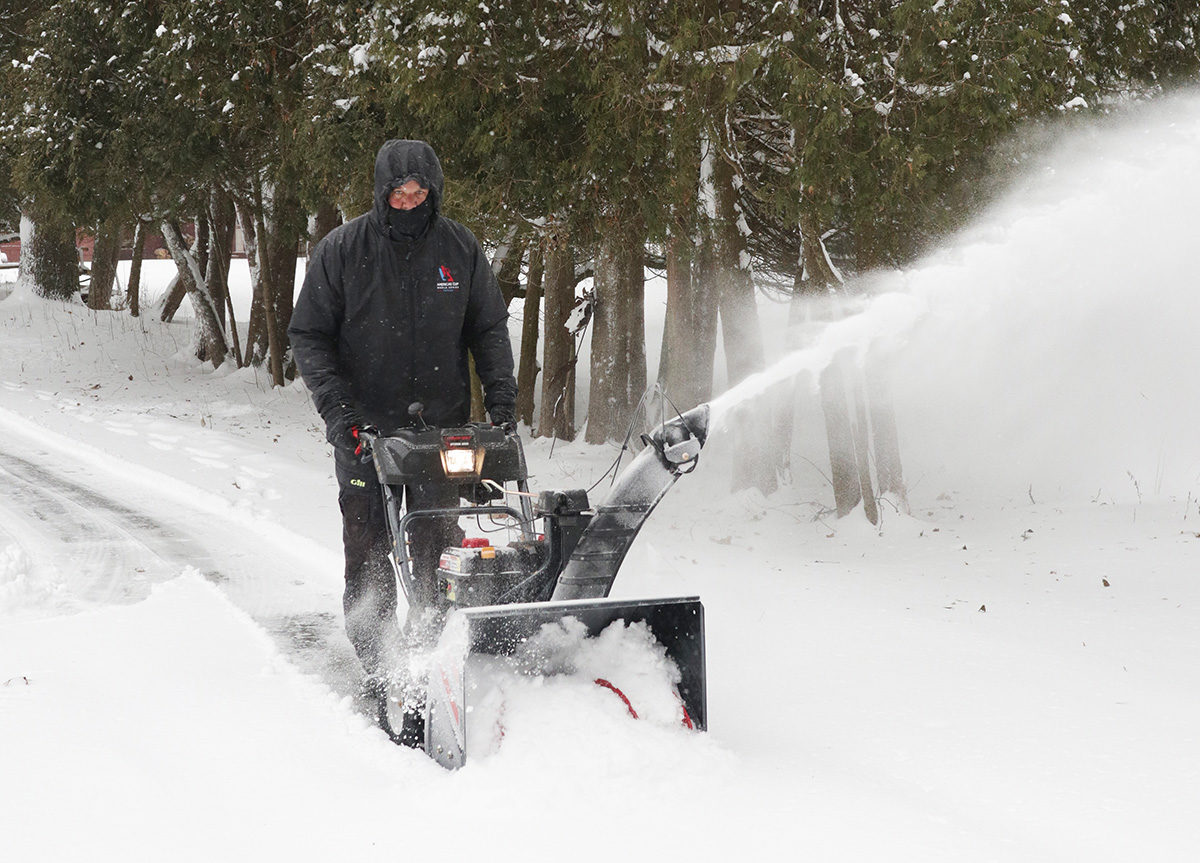 For many years we had our driveway plowed. Mostly it was great: The neighbor who did the plowing always did ours first because he knew we had to get to work early, it was cleared quickly and we didn't have to do anything. Well, anything other than pay for it, obviously. Most winters our plowing bill was in the $500 range. It didn't take us long to do the math and realize this was a luxury we weren't comfortable affording ourselves. 
But I'll be honest: Our small single-stage snowblower and an impressive collection of shovels made clearing the driveway (not to mention the patio and paths) very long process. Which is why I was more than happy to test out a bigger, better, two-stage model from Troy-Bilt, the Storm 2690 XP.
And Mother Nature was happy to oblige with a heavy overnight snowfall that was somewhere between 7 and 9 inches.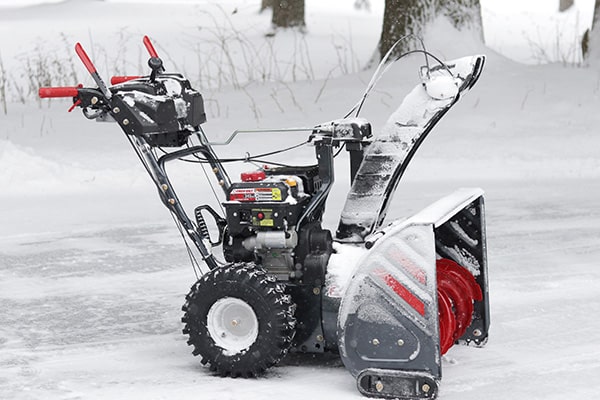 The 26-inch width on this snowblower is a nice compromise for us: It's wide enough to get the job done quickly but size right to fit into the area we have to store it, because like a lot of people we don't have a ton of space to store equipment. 
I've been a big fan of Troy-Bilt's electric Jump-Start for some of their small lawn equipment (because as I've mentioned many times, I hate pull starts) so I was thrilled to find out that I don't have to string pull this snowblower. Plug it into an outlet via an extension cord and press a button and it's on. No pulling required. Of course the pull start option is still available for those of you with longer arms than me.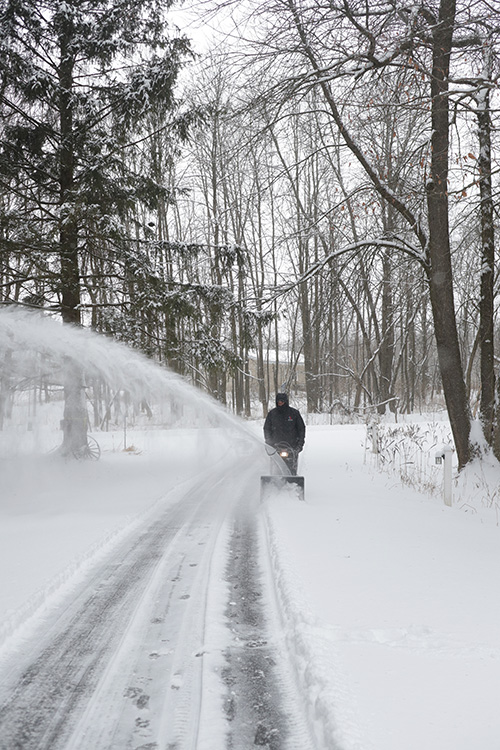 Other features of note include nice big, 5-inch-wide tires, power steering, power controlled chute and all-wheel drive, which makes maneuvering this snowblower easy.
But I'm burying the lede here, because I haven't told you about the single greatest feature to ever be found on a snowblower: heated hand grips. Yes, folks, this thing will keep your (gloved) hands plenty warm even when you start snowblowing your neighbors' driveways.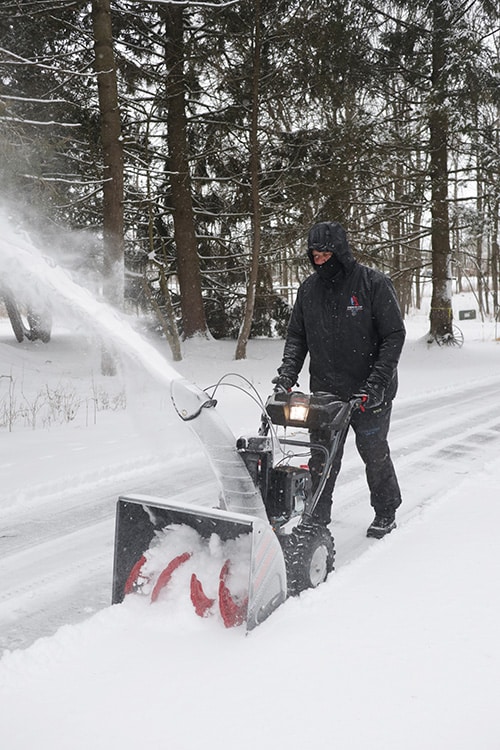 Our last snowblower, which had no frills, had a chute that you had to bend over to switch the angle of and snow just kind of sputtered out of  it. On the Storm 2690 XP, a joystick controls the chute, both the angle and the pitch, which came in handy when we wanted to shoot snow across the driveway and later, when the wind kicked up, to angle it down to avoid making our own personal blizzard.
It did take us two passes to really get the driveway clear, although the fact that it started snowing again didn't help. Also, about halfway through we noticed that one of the skid shoes was set higher than the other, so there was a little snow left behind on one side of our passes. Had it not been freezing out, we would have fixed that, but it wasn't a big deal and we'll adjust it before the next snowfall.
At this time of year it gets harder and harder to not want to rush into the garden in hopes of seeing any sign of life springing up. The thick blanket of snow does nothing to help me control that urge, but having a snowblower that can handle the full force of 8 inches of snow on a big driveway certainly helps. 
If you want to see it in action or hear me lie about how much snow we got and screw up the name of the snowblower multiple times (whoops), check out this video on YouTube or below.
Disclosure: Troy-Bilt provided a snowblower and compensation for my review. Of course you know that all opinions are my own. As are my very warm hands, thanks to that snowblower. 🙂