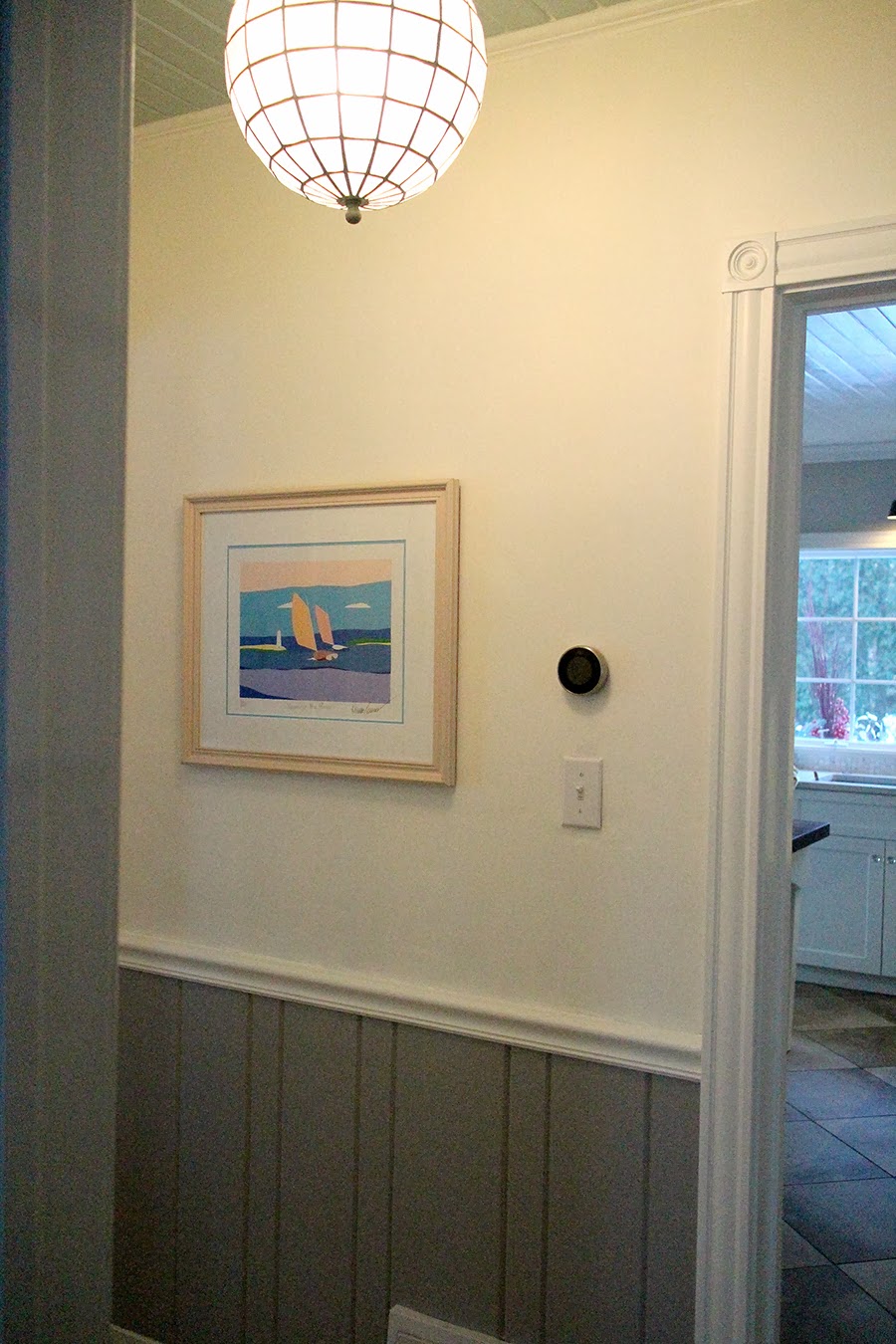 I am basking in the glow of a finished hallway, folks. After a weekend of painting and a few finishing touches, the hallway is looking so much better.
It was a weekend of many projects (I hope to show you the others soon), but I felt like I was running from one thing to the next. At one point I had four paintbrushes drying in the sink. The priority, though, was the hallway. Sometimes you just need to finish something up to cross it off the list, you know?
You would think a 6-foot hallway wouldn't take long to spruce up, wouldn't you? But with five doors and six doorways there was so much trim to be painted. And trim takes a long time to paint.
But let's get to the fun part. Here's what it looked like when all this started.
And here's what it looks like now.
Here's what went into it, in the (somewhat nonsensical) order we did it in:
Sanded and painted the wood plant ceiling.
Sanded all the trim.
Removed the closet doors to paint them in the basement.
Did a final scraping on the walls to get the areas the sander missed.
Primed the trim and wainscotting.
Painted the wainscotting (Benjamin Moore Gray Husky).
Primed and painted the walls (BM Mascarpone in matte finish).
Painted the trim (BM Mascarpone in satin finish).
Hung up a piece of art, sat back and gave myself a big high five.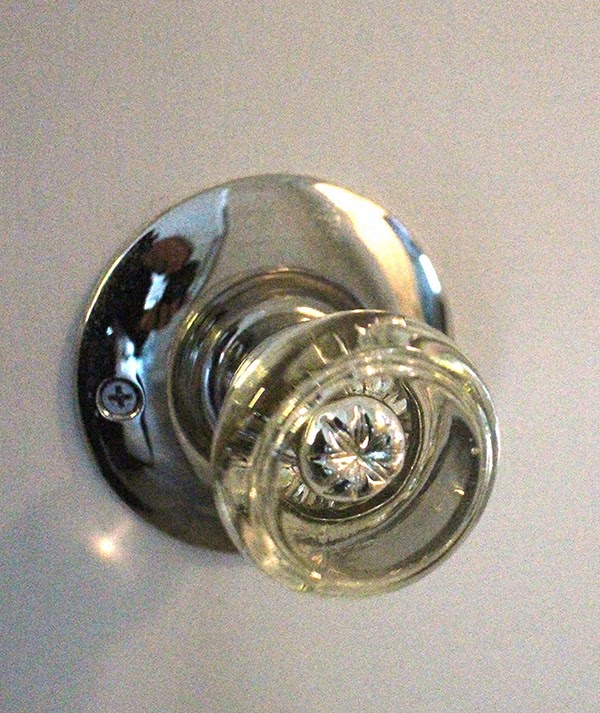 Antique glass knob on the kitchen door. (Can you see me taking the picture?)
But those are minor details. For now I'm just enjoying the "new" hallway. In fact, I'm finding excuses to linger there a little bit. Perhaps the biggest compliment came from Mr. Much More Patient who, when he came home to find the hallway finished, said, "I should never doubt you." Aw, thanks honey. Wait, what?