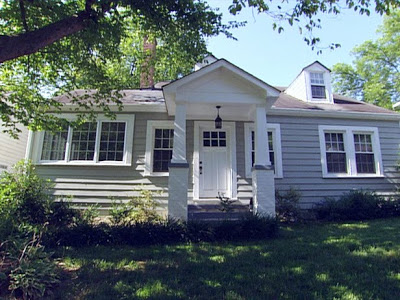 H ave you caught the new show "Curb Appeal: The block" on HGTV? I'm really loving it. The premise is that they go to a neighborhood and pick the shabbiest house on the block and give it a $20,000 makeover. That's great, especially if you're the lucky person in the shabby house. But what's neat about the show is that they also choose two other houses in the neighborhood to do mini makeovers on. They only spend about $200 on the mini makeovers, but the idea is that the whole block benefits from a little sprucing up.
What I love about it is seeing what a huge difference small details can make in a house. Take this mini makeover. This house was perfectly nice looking before the makeover. In fact, I'd say with it's light gray siding and bright white trim it was downright sharp.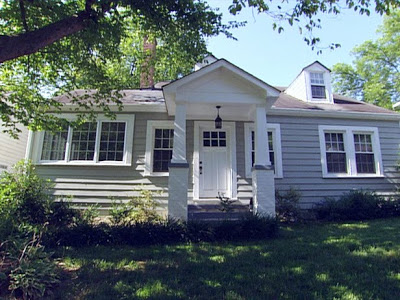 But check out what a little paint can do. This is actually an ORANGE door and I love it. They also did a small amount of sprucing up the yard, cleaning up the beds in front a little and redefining the walkway. I think the difference is amazing.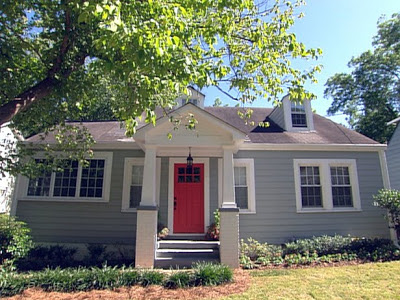 Gets you thinking doesn't it? So what minor or major changes are you planning to make to the exterior of your place this year?