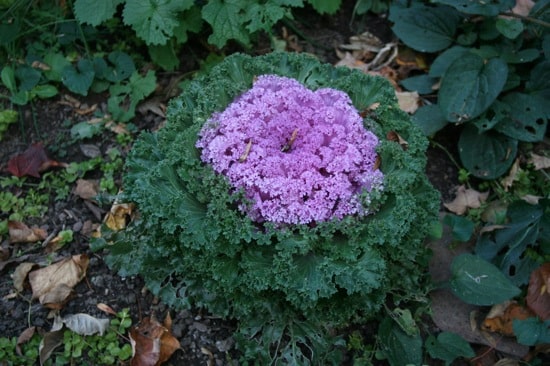 It's been a wild and windy autumn here and as I write this we're on Day 2 of a northeaster cranking down Lake Michigan and showing all signs of blowing whatever color might be left on the trees onto the ground. So I thought it would be a good time to just take a quick look at some fall color (from shots I took last weekend). We have a couple more stops to make on the house tour but we'll get to that next week.

The cool temperatures are bring out the best in the ornamental kale.



Techically, Heuchera 'Pear Crisp' is this color all year, but it's a lovely shot of lime green in an increasingly browning garden and landscape.
 


The Oso Easy roses are still blooming and, even better, their foliage is looking great. Shabby looking foliage is my biggest rose pet peeve.
 


They are optimistic little plants. I'm all in favor of any plant that wants to keep pretending it's summer.
 


Japanese Maple 'Acontifolium' is getting a little rangy in its third year here, but it's trying its hardest to do a little showing off before it drops more leaves.
 
Still, it's nothing compared to what it looked like in 2009, which was one of the best years for fall color in recent history. I have great photos from that year, this one taken on October 24, 2009.