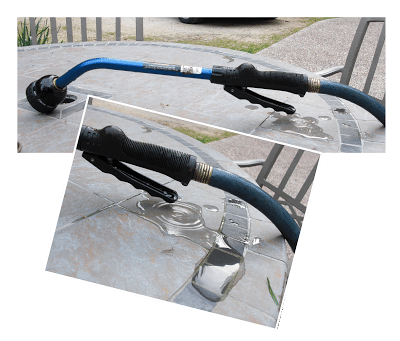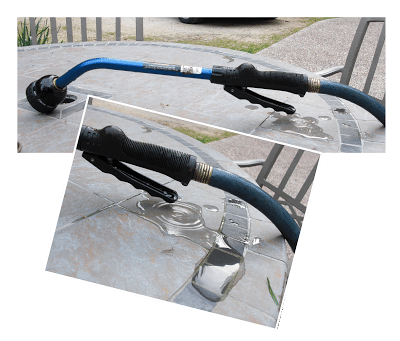 Welcome to my biggest of all gardening pet peeves: Leaky hose nozzles. I'm so irritated with having water dripping down my air every time I try to water. Every year I buy one or more new nozzles in hope of finding the holy grail of watering wands.
I'm not asking for a lot. I just want something I can stick on the end of the hose that has at least full, shower and soaker settings. A mist setting would be a great bonus. I want it to last a full summer without sending water shooting up my sleeve. I prefer the mid-length (about 12 to 16 inches long) but I'm flexible.
I bought a new nozzle/wand thing two weeks ago. Maybe three. It was $15.99 and promised a lot. First of all, the mist setting does not work. Unless it is misting microscopically and I can't see it. Then the little clip that locks the handle down fell off. This will not do, because I like to set it on soaker and leave it for a bit to deeply water new plants. Then yesterday it started leaking like crazy. I tried a new gasket in it and that didn't help either. And it shouldn't be the gasket anyway. THREE weeks! For crying out loud, how ridiculous.
I would pay a lot of money for some sort of watering apparatus that actually worked properly and lasted a few years. Does anyone know of such a holy grail of watering?