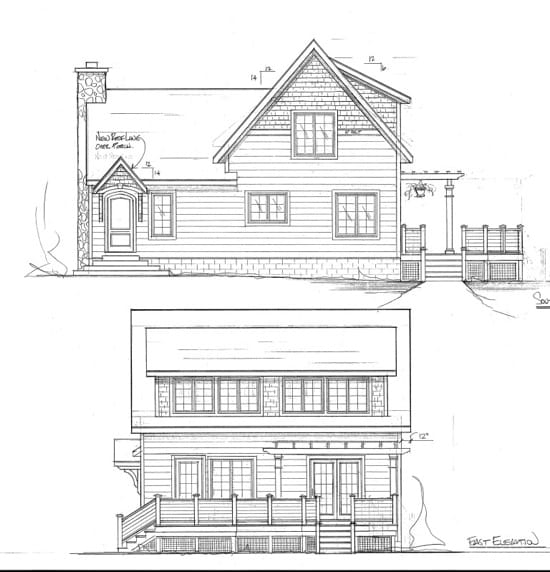 It is hard to believe that it was just about a year ago that we started the house renovation (September 1, 2010, to be exact). The renovation seemed like it lasted forever (and it was a good six months) but looking back on it now it seems like a distant memory. Surely renovating a house (and probably building one too, although I have no experience in that area) must be like having a child: you forget the worst parts and remember only the good.
I'm not quite to the point where I've forgotten ALL the bad parts, but I suppose I'll get there someday. Having been through it, though, I can see why some people become serial renovators: You learn so much during the process that would have been really helpful to know in the beginning that you almost want to do it again (almost) just to apply that knowledge.
I didn't blog much about the renovation after it was finished because I was sick of it and exhausted and I thought anything I wrote about it would probably come out sounding overly bitter. Now that I'm a bit removed from it I thought I'd share a few thoughts about renovating with you this week.
First, though, an update. There are a lot of little projects in the house that are not finished. When spring came I so needed a break from house projects that I dropped them all and went outside. And I'm just starting to come back inside now. Some of the items on the short-term agenda are the gallery wall I have planned for the upstairs hallway (by the time I get this finished I suppose gallery walls will be passé), making the cushion for the window seat in the master bedroom, moving things onto the shelves in the master bedroom and generally just filling the walls with art. I also need to paint the doors on the mini-closet in the second bedroom. I've still not done anything about window treatments in the bedrooms and at this point I'm not sure if I will. We haven't had a need for them yet, and I think the windows might look OK without them.
And now, onto some photos. For whatever reason I've never put the exterior photos together like this before.
Here are the plan drawings of the front (south side) and back (east side). Yes I realize that doesn't make sense that we consider one the front the other the back, but in my bizarre mind that's how I've always thought of it.

Here's the original front side (on the day we moved out of the house for the reno hence the junk on the patio):
And here's the new front:

And the old back (that snow fencing protected a dwarf Japanese maple that I'm happy to report made it through the construction just fine):

And here's the new back of the house, including the new landscaping I worked on all spring:

And just for shock value, here's maybe the scariest demo photo:


If you're interested in looking back at the whole process of the remodel, check out these posts: