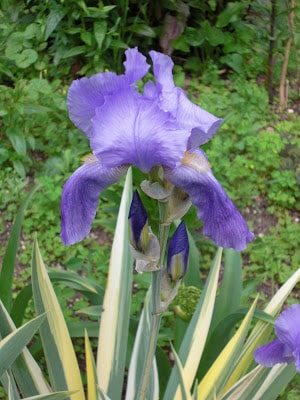 June 15 snuck right up on me and I completely missed Garden Bloggers' Bloom Day. So here's my contribution, a day late and a dollar short.
We've had a very cool spring and the garden is not happy about it. There are very few blooms to share.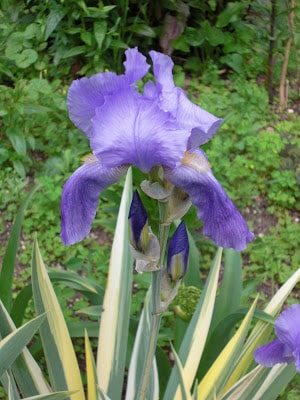 Variegated iris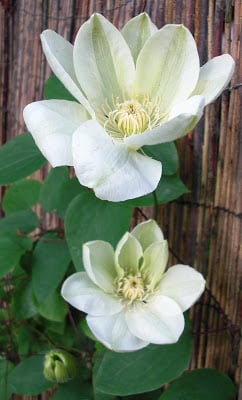 Guernsey Cream clematis is just starting to open up and is loaded with buds. LOVE this clematis.
This might be allium Gladiator