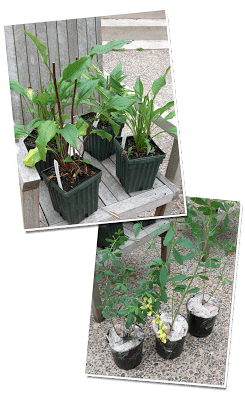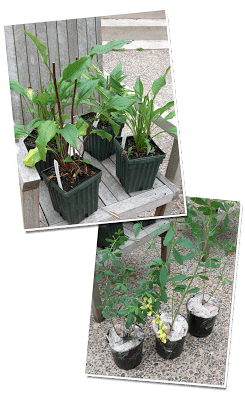 I've done it again. I went out and bought more plants. It's a sickness, I tell ya.
This time it was because a co-op through the Yahoo group I'm in didn't meet the minimums to order so we had to cancel it. Of course I had already falled in love with those plants, so when it was cancelled I NEEDED to get them elsewhere. Klehm's Song Sparrow Nursery to the rescue!
I got three Sunrise Echinacea (love this one and I want a nice big clump of them and I'm not keen on waiting for that to happen with the few I already have), a Summer Sky Echie (so pretty), and three Baptisia: Solar Flare, Twilight Prairieblues and Midnight Prairieblues.
They also send a free daylily: Ruffled Parchment. I'm excited about that one!
So this is even more encouragment to hurry up, get the damn weeding and mulching done so I can enjoy planting these. And I really need to spend some quality time in the garden to figure out the best place for these anyway.