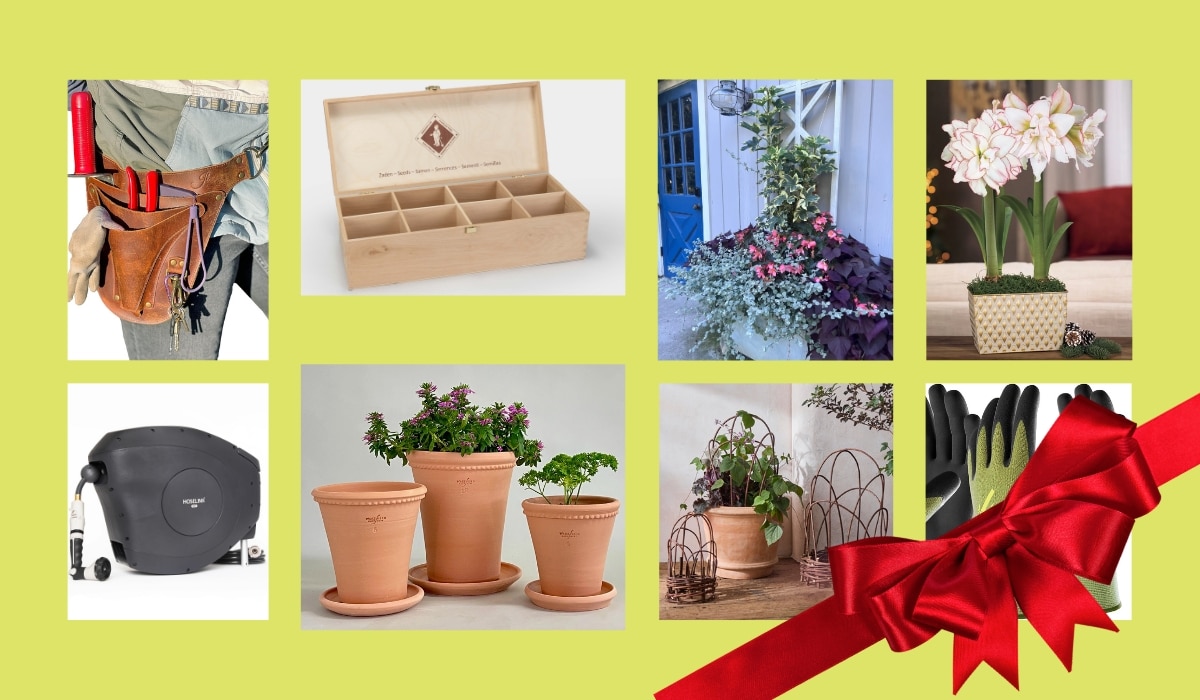 If you have a gardener on your holiday gift list you are a lucky person indeed. Not only do you probably share an interest, you also have an excellent starting point to give them a gift they will absolutely love. And then there's the benefit of being able to do a little shopping for yourself at the same time.
This guide is an eclectic list of fun, beautiful and functional gifts that is sure to please your favorite gardener. If you're looking for a really classic gift idea, check out my most tried and true tool recommendations gift guide. 
This gift guide is not sponsored, but in the interest of transparency, items from companies I've partnered with in the past are marked with an asterisk. Some links are affiliate links, which means The Impatient Gardener may receive a commission if you purchase through them. Thank you for supporting The Impatient Gardener.
TOOLS AT THE READY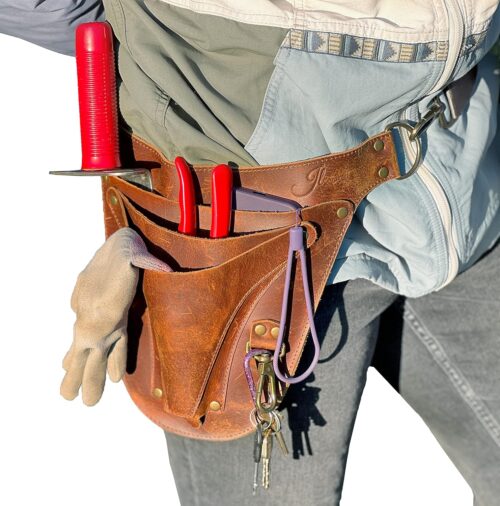 When I was at Chanticleer Garden in Pennsylvania in September a lovely young woman walked up to me and introduced herself. She was working at the amazingly inspirational garden as an intern (and that is a great, hard-to-land gig, by the way). Well it turns out that she also happens to sell a fabulous leather tool belt. With several nice "pockets" for pruners, knives, a phone and other in-the-garden necessities, it also has a wide nylon waist strap, which I find to be more comfortable than a leather one. And you can't beat the price.
Leather tool belt, $62.99
GARDEN GAME-CHANGER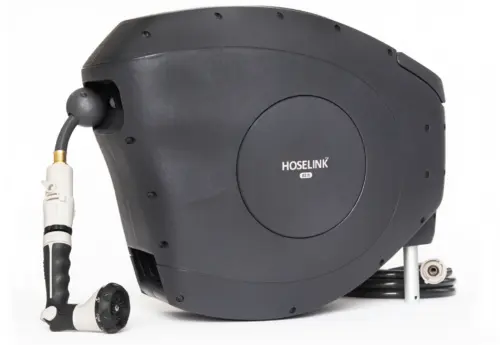 I can't think of a piece of garden gear I've tried in the last five years that has revolutionized my gardening experience the way the Hoselink hose reel has. I was fully anti-hose reel for many years and resisted trying it. And when I did, I immediately bought reels for every spigot. Aut0-retracting, articulating and with a variety of mounting options, the Hoselink really is as good as you hope it will be.
Hoselink Hose Reel, $245 *
START A COLLECTION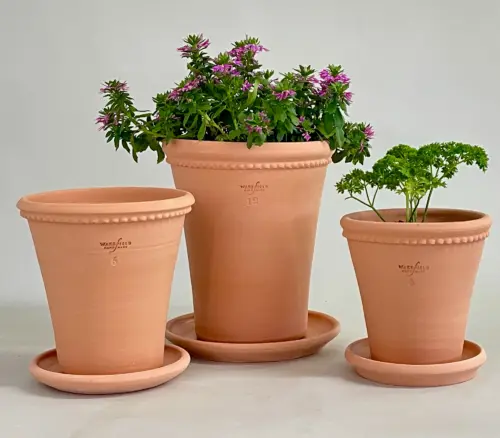 Peter Jackson, the potter behind the Wakefield Handmade brand, creates gorgeous collector-worthy pots, that make beautiful gifts on their own or along with a little something to grow in them. He typically sells via pre-orders, but check the website for in-stock studio items. You really can't go wrong with any of them, as is typical will something made with love.  I've given these on multiple occasions to very happy recipients and it's a joy to see them in use year after year.
Wakefield Handmade pots, prices vary (Use the code IMPATIENTGARDENER for 10% off)
GET THEM GROWING QUICKLY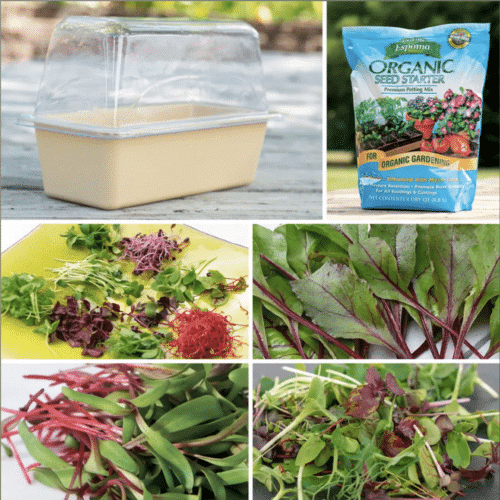 By the holidays, lot of gardeners and would-be gardeners are chomping at the bit to start growing. But it's too early to start almost anything for the next gardening season. Enter microgreens, which are fun and easy to grow, satisfy the gardening itch and quite popular with a wide range of recipients. (What I'm trying to say here is that you can buy these for your grandmother or your nephew, and they will both love them). I love this set from Park Seed which is the whole package—seeds, soil and the perfect tray—so your recipient can plant and get growing before the wrapping paper is cleaned up.
Park Seeds Microgreens Collection, $29.95 (Use the code ImpatientGardener15 for 15% your Park Seeds order.) *
ART FOR THE GARDEN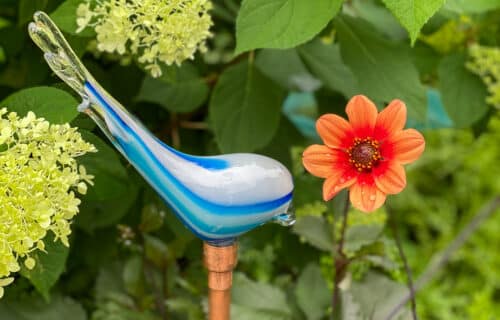 I've been recommending (and giving) Caste Glass's hand-blown glass birds as a gifts for several years because I think they fill a hole in the "impossible to buy for" category of recipients. Garden art is very specific and should be approached cautiously. But these abstract birds are small enough to be tucked in to a special spot in the garden and manage to fit into any aesthetic. Each is unique, just like the person you'll buy it for.
Caste Glass glass birds, $45-$130
THEY WANT PLANTS: GIVE 'EM PLANTS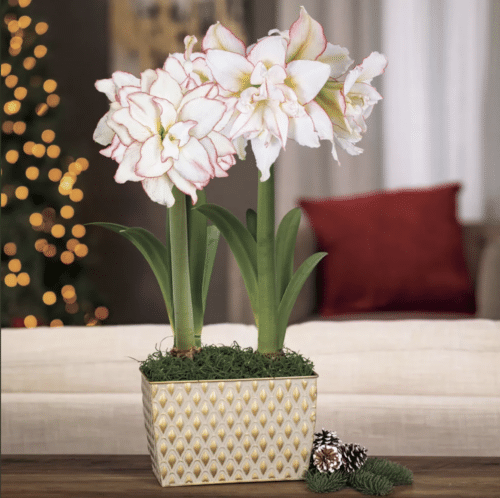 If you're thinking traditional with a twist, an unusual amaryllis is the ticket. Instead of the typical big, red blooms, how about a Royal Dream Harlequin, a beautiful creamy double flower with a dark pink to red picotee edge, all planted and ready to go. 
Royal Dream Harlequin Amaryllis duo, $69.95 (Use code ImpatientGardener15 for 15% off)
Oh sure, we all know about some of the classic holiday plants, but what about giving a plant that's a little bit more special? Fatshedera  'Angyo Star' (a cross between English ivy and Fatsia) from Southern Living Plant Collection is one of those plants that everyone asks about. I know this because I grew it in a container outside this winter and I'm pretty sure almost everyone who came to my house asked about it. That same plant is now inside, doing quite well as a houseplant. Reaching 5-6' high by 4-5' wide when mature, it's shade tolerant and thrives outdoors year-round in Zones 7a-9b. Imagine all the oohs and ahs when someone opens up a stealthily wrapped 'Angyo Star'.
Fatshedera 'Angyo Star', $21.99-$41.99 *
INSTANT HEIRLOOM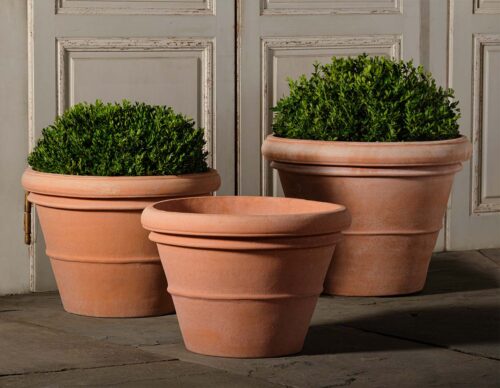 A big, beautiful, high-quality pot is one of those things that a lucky recipient will have forever. They are classic and classy, and just about every gardener can use one. Seibert and Rice makes stunning, frostproof, Italian terracotta pots that will be used for decades to come. If you're struggling to choose a style, I think you can't go wrong with any of the rolled rim designs.
Seibert and Rice pot, price varies
GARDEN EXPANSION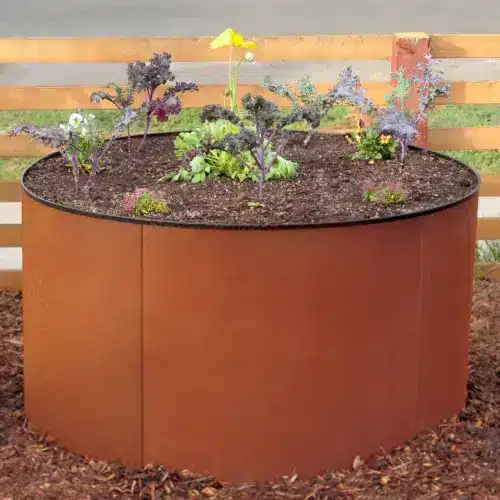 With the advent of the easy-to-assemble raised bed kit, you actually can give a garden as a gift. I'm partial to the round Corten steel variety (like I installed for my mom a couple years ago, and she loves it), but the Epic Gardening shop has a wide range of styles and colors of metal raised beds that come in a wrappable box.
Birdies Urban Tall Round garden bed, $199
CLASSY CLOCHE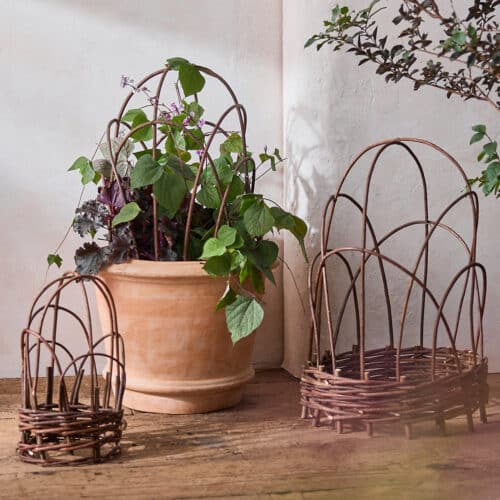 After awhile, a lot of gardening stuff starts to look the same, so when something different comes along, it's not only tantalizing (in the "try not to buy it for yourself" vein) but also a pretty good bet that even a longtime gardener won't have something like it yet. These very classy willow cloches (honestly, I'd call it more of a mini obelisk) fall under that category.
Woven willow cloche, $58-$82
I love a good combo gift. The next gift ideas are ones I envision being mixed and matched, but of course they all work on their own as well.
A GORGEOUS SEED BOX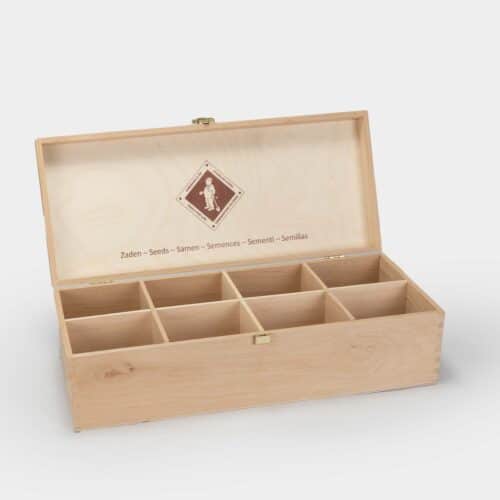 I will admit my love of all things Sneeboer, but that's because they are just that good. And this simple seed box—a collaboration with the great New York garden shop Gardener—is up to Sneeboer snuff. The box is made from light wood, but the heavy clasp has the most satisfying click. It's the little things right? Fill this with your favorite seeds and this is a total winner of a gift.
Sneeboer x Gardenheir Seed Box, $49
WONDERFUL WATER WANDS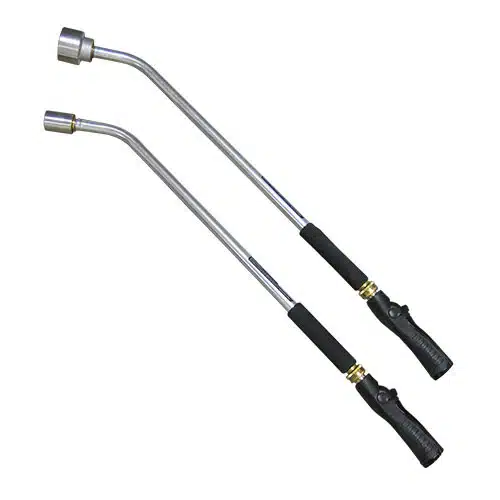 This blog started with my struggles with water wands and I've been trying just about every one on the market since then. And I'm happy to report that I now have two I quite like. The first is Dramm's Professional Watering Wand in the 36-inch length, which you think you don't need but you do. It works better for me with the 170 water breaker (that's the smaller one that provides better flow, in my opinion). Thumb "volume" control is where it's at.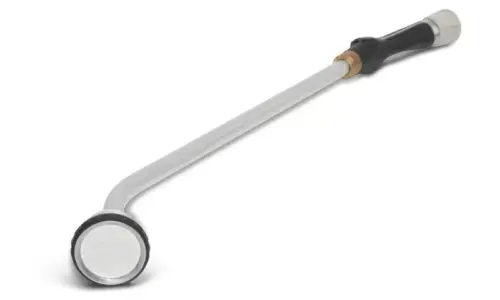 The other is Hoselink's water wand. This one is a bit thicker and has a fixed head that puts out a nice, soft flow. It has a bend to it that is odd at first and then suddenly seems very natural and practical. It comes with the Hoselink quick connect fitting attached and I recommend this one if you don't want a longer length wand and you use the Hoselink Hose Reel.
Hoselink Watering Wand, $50 *
TWINE WITH PERSONALITY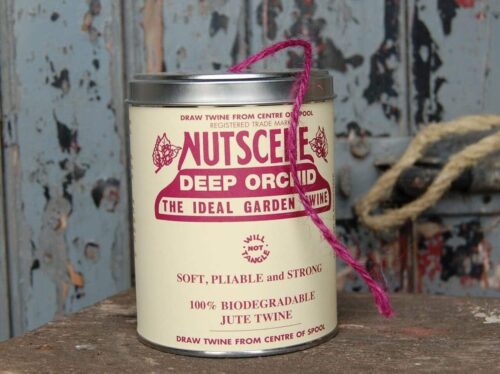 OK, so the color of twine isn't that important, but I do love black twine, which disappears in the garden when used for propping up gravity-afflicted plants. Nutscene Tin o' Twine also has nice packaging, which is how garden twine can become a gift. I like that it lasts all season but can go in the compost to break down. 
PRACTICAL SEED STORAGE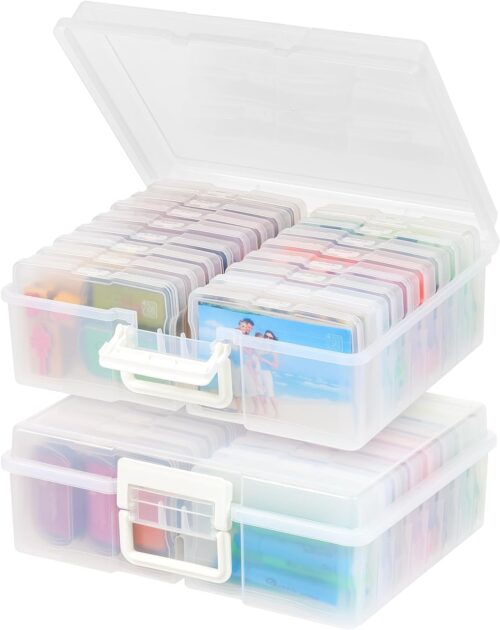 If your recipient is all about practical, then it's time to dispense with fancy and go fully functional. And that's where this photo storage-turned seed storage system comes in. I've been using these (I have two) for years and they are the best for sheer practicality. 
I DON'T KNOW WHAT THIS IS, BUT EVERYONE NEEDS IT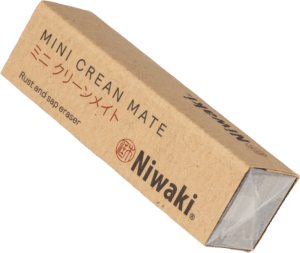 Niwaki's Crean Mate is a little block of magic. I've been told it's a pumice stone, but it seems more magical than that. A Crean Mate and a little water cleans rust, sap and whatever the goo that ends up on pruners and other blades is. The Crean Mate is the first step in cleaning or sharpening my tools and I'd be lost without it. In fact, I just bought three more to stick in drawers all over the place. There is a regular size and the new mini, which I prefer because it's easier to get into nooks and crannies.
GOOD GLOVES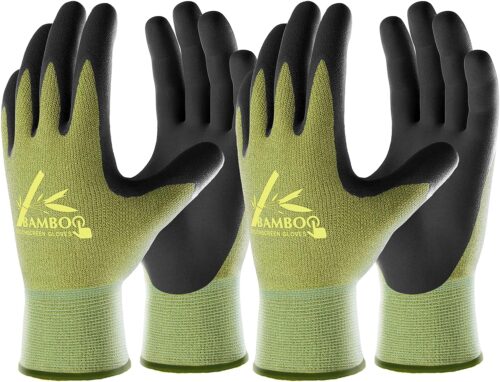 Gloves are one of those things I prefer to buy inexpensively. I lose them (only one of each pair, of course) far too often to spend a lot of money on them, and I'm not alone (all of our right-handed gloves are having a heck of a party somewhere). I like gloves that are thin but protective. These also have touch screen sensitive fingers so I can look up a weed on my phone without taking off my gloves.
Touch Screen Gardening Gloves, $12 for two pairs (I wear a size smaller in these gloves than I do in Atlas Nitrile Gloves)
HANDY CLIPS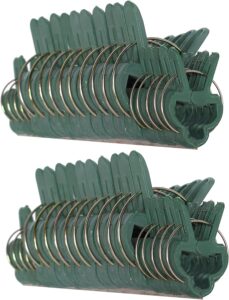 Every year I find more use for these clips in the garden, and they are a lot quicker than any other method that I'm aware of. 
Garden clips, $9
DO-IT-ALL TUB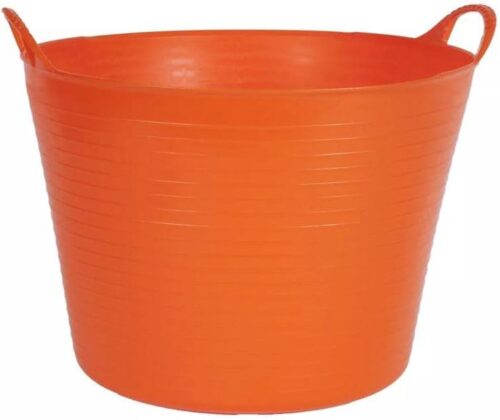 Tub trugs should comes as standard issue with every garden because there are about a billion uses for them, from collecting weeds, to moving plants, washing vegetables and so much more. Fun colors help.
Tub trug, $20
KEEP TRACK, BUT MAKE IT BEAUTIFUL
A garden journal makes an excellent gift for a gardener who is just starting to get serious, and Linda Vater's beautiful take on it, offers the opportunity for a five-year record of the beautiful spaces a gardener is setting out to create.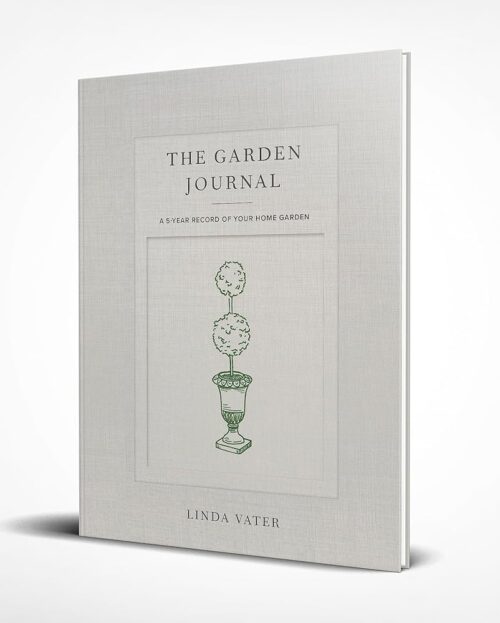 The Garden Journal, $26
COTTAGE GARDEN STYLE IMMERSION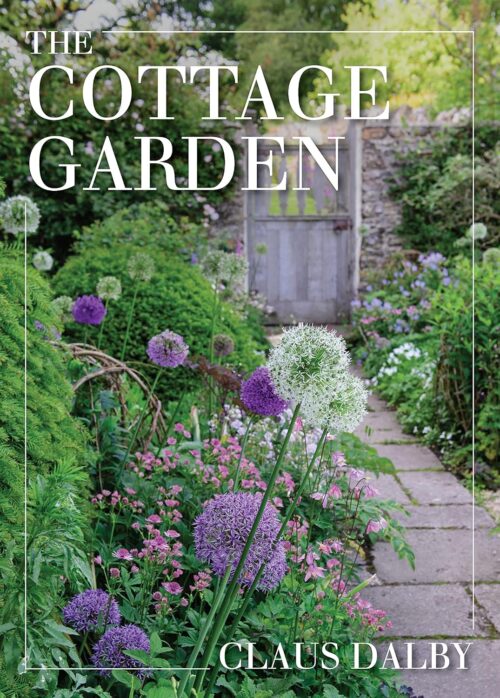 If you're looking to give a book that's loaded with enough inspiration to get any gardener through winter, Claus Dalby's new book on cottage gardens is a perfect choice for gardeners looking to achieve the look. Full of gorgeous photos and information to help achieve the look, this is a book that will certainly bring a great deal of joy.
The Cottage Garden, $29