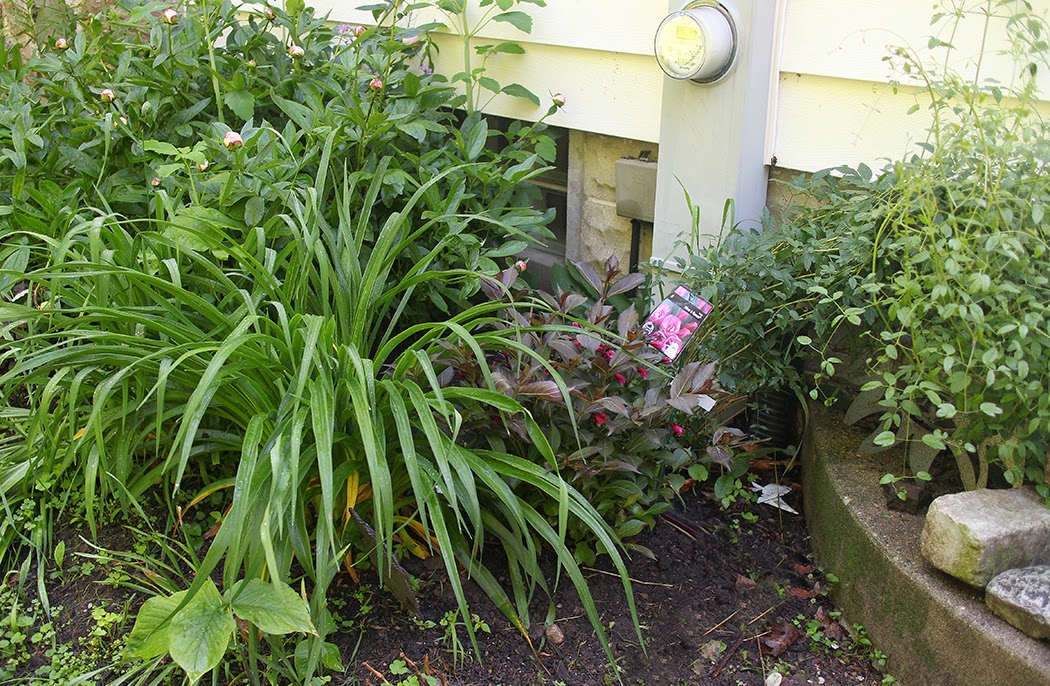 One of the luxuries of having a large yard with lots of room to garden is that almost every plant can have a place in it somewhere. Even if you don't particularly like a specific plant, you can usually find an out of the way corner that needs a few plants.
As far as I can recall, I have only expelled a living shrub from my garden twice.
The first was a rose of sharon that was notoriously late to leaf out, rarely bloomed and took up a lot of valuable garden real estate (I wrote about how it earned a reprieve one year here, but that didn't last long). I gave it to my sister-in-law who planted it alongside her driveway where it has thrived.
The second time was just last week. One of the first shrubs I planted at our house was and Endless Summer hydrangea. I think it might have been the first shrub with a serious marketing campaign behind it. If you recall, the Endless Summer hydrangea was touted to be the superhero of all plants. It's blue AND pink! It blooms on new and old wood! It's the answer to all your hydrangea prayers.
Yeah, well, it wasn't. Endless Summer quickly became and endless bummer. The bloom color, like those on most hydrangeas is dictated by the acidity of soil, which meant mine were always going to be pink. And blooming on new and old wood was a joke. The buds were not hardy in my zone so any on old wood froze out during the winter and the new growth might produce, at most, three very modest flowers.
And yet, I've let that thing live there (where it was supposed to cover up the electricity meter) for close to a decade. Oh sure the foliage was fine, but nothing special.
Finally this year I decided it had to go. And I was so fed up with it that it was excommunicated. I potted it up and sent it to my mom's house, where an empty spot by a fence will become its new home.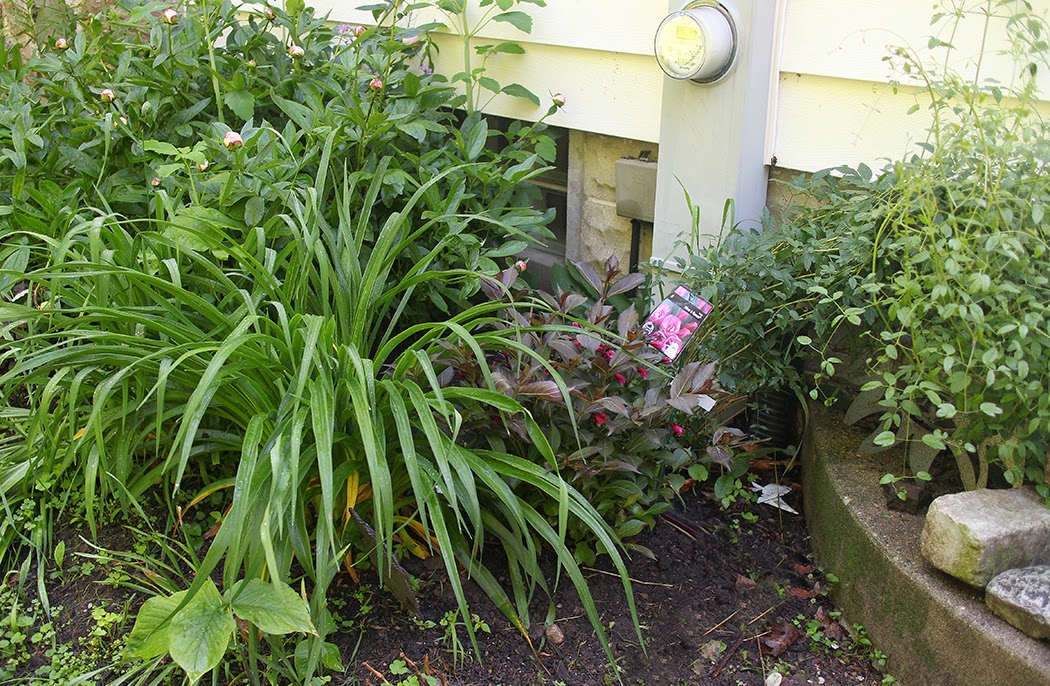 In its place is a 'Wine and Roses' Weigela. I was really looking for 'Fine Wine' but couldn't find it and this is close. It has lovely dark foliage, which I'm beginning to appreciate more and more, and bright pink blooms in late spring.
It's a bit dwarfed by the daylily in front of it, but that's due for dividing, which I'll do after it finishes flowering.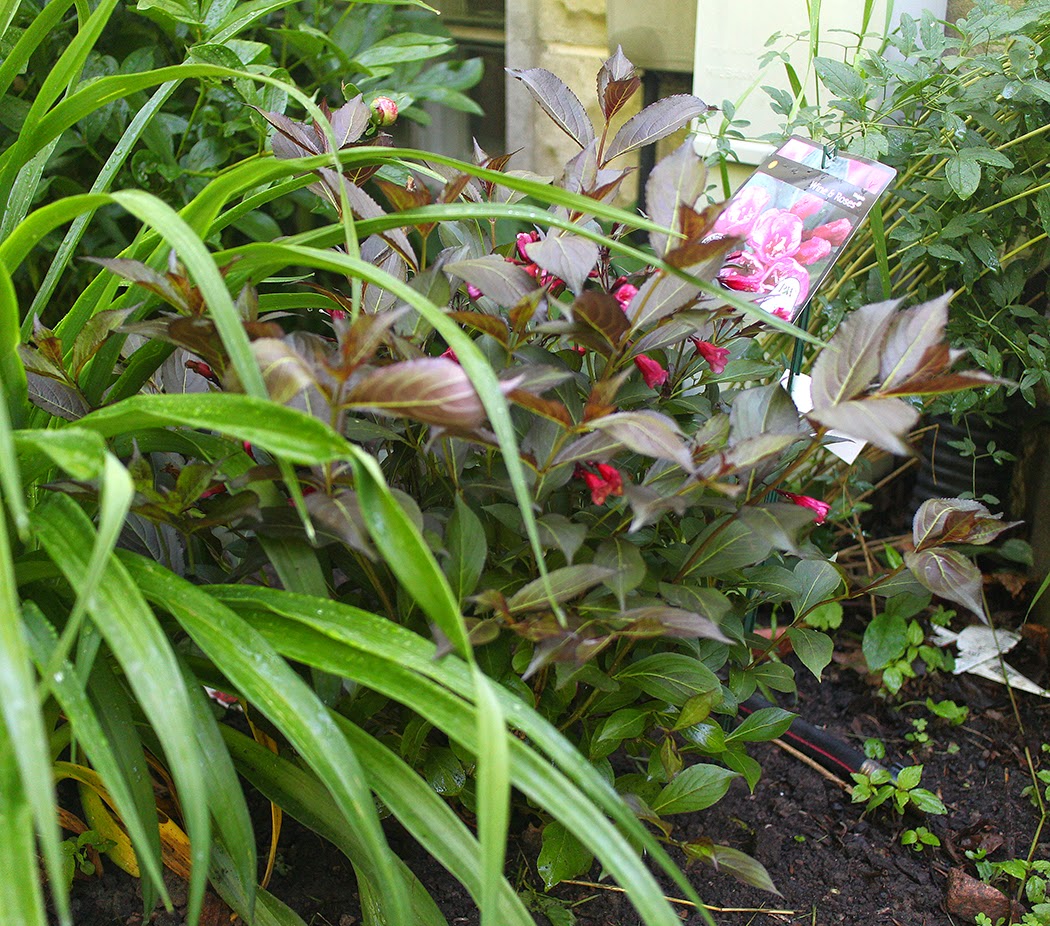 Let's home 'Wine and Roses' does well there. After waiting out that Endless Summer all those years, I think I deserve it.