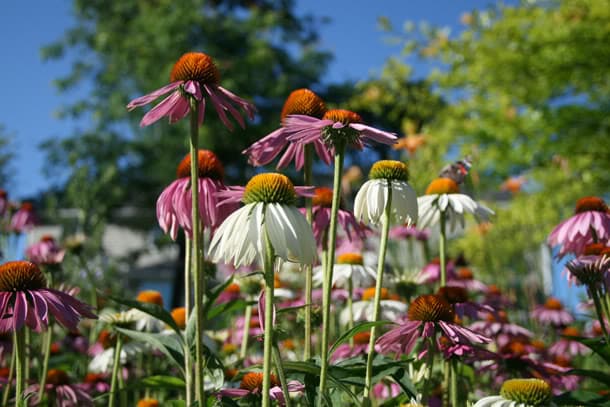 'Tis the season for garden walks and garden tours, and last week our master gardener group did a progressive dinner and garden tour of three members' gardens. I love getting a peek at other people's gardens. There is nothing like experiencing a garden firsthand to get great ideas to take home to your own garden. Pretty garden books are great, but save those for winter, and get into real gardens when you can!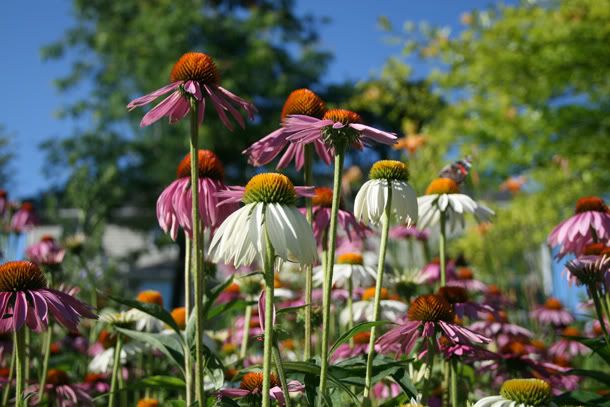 Echinacea might not be the flashiest of flowers, but they are dependable and invariably happy and proud. How can you not love them?
I think this is butterfly weed, but I'm not positive. Does anyone know for sure?
This large swath of gooseneck loosestrife was a nice statement and I thought it walked a nice line between structural and a little wild.
Um, yeah, that's a basketball court. In the back yard.
House No. 2 started with this totally charming arbor that the homeowner built himself.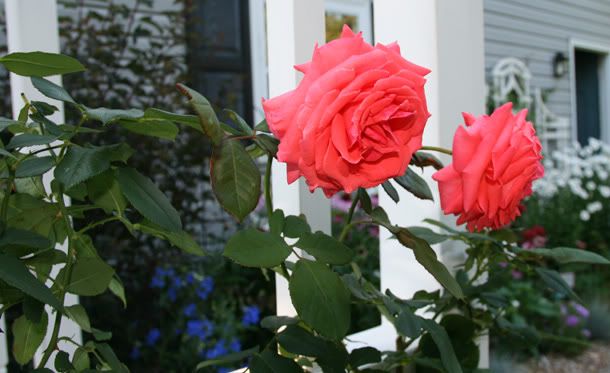 With a waterfall, koi and cute frogs!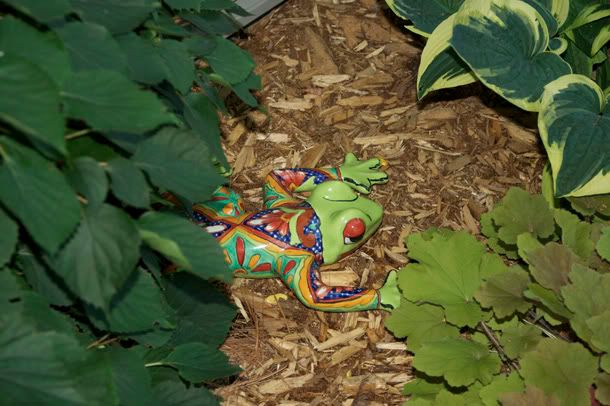 This frog was pretty cute too.
And this, this folks, is maybe the most amazing hydrangea bloom in all of Wisconsin. I know there are far more beautiful hydrangeas in Washington state and New Zealand a whole bunch of other places, but it takes some doing to get a blue bloom in these parts. If you've been reading the blog for a while you know I'm a lover of hydrangeas and if I could I'd have these all over my yard.