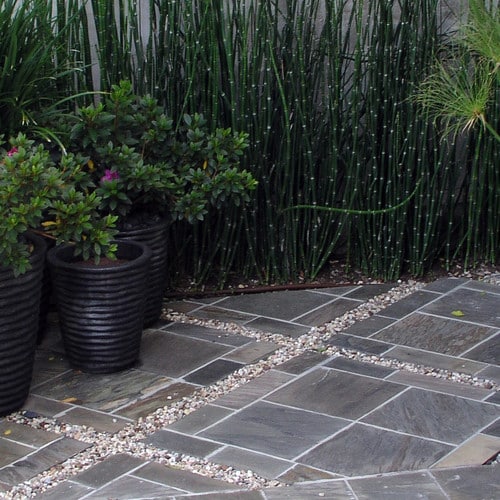 I've mentioned Houzz enough here that you're probably all familiar with it, but if you're not, you really should check it out. It's been incredibly helpful during our renovation and I still reference my "ideabooks" there regularly.
The way I use Houzz is to search a particular category and just save the photos I like. I may not be sure what I like about them (although if you are you can leave a note on the photo), but I save them anyway. That way when you're stuck on a particular element you can get a much better feel for your style by just looking to see what the photos you liked have in common. When I was on my fourth bathroom wall color in search of the perfect gray blue I went back through my bathroom ideabook and realized that almost every bathroom I had saved had very neutral wall colors. There was only one blue wall out of about 50 pictures I had saved. I painted the bathroom a super light grayish-tan called Gray Mist and I love it.
Since we're celebrating gardening week here, I thought I'd show you some of my favorite pictures in my landscape ideabook over at Houzz. I'm not sure why I love some of these photos but I'm sure to refer back to them over the coming months as I plan out some new landscaping in the back yard. Houzz doesn't have the most extensive library of garden photos (and they tend to air on the more contemporary side) but it's the easiest place to look for them (landscape designers take note: put your work up on Houzz).
I thought it might be fun to share some of these photos now, when I truly have no idea what I'm going to do back there, and then we can look at them later and see where I subconsciously or consciously drew inspiration from.
Click on the picture to be taken to Houzz for more information.
There are certainly a lot of different looks going on here. See anything you like?