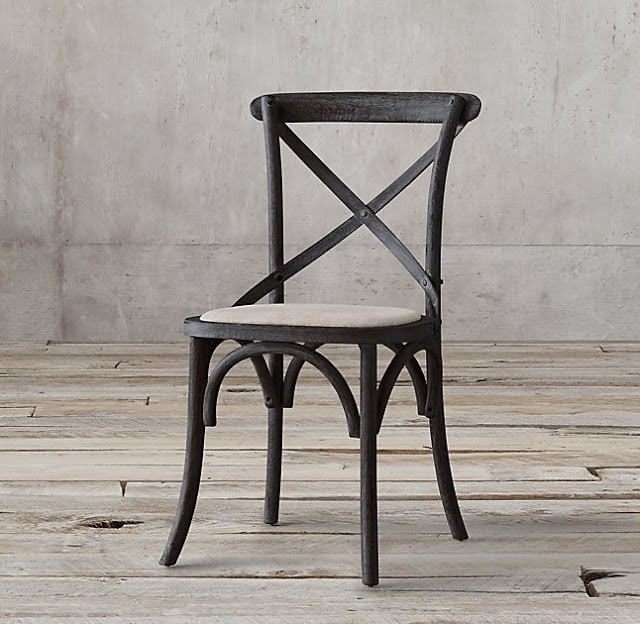 It is a gorgeous day in Wisconsin. The sun is shining, the high temperature may break a record and I have completely mixed feelings about that. Don't get me wrong, I love an easy winter. But I love it during winter. There are consequences though. Last year I had Japanese beetles in my garden for the first time ever, probably caused by a mild winter and spring. Plants can handle a pretty wide range of temperature fluctuations, but extended periods of weather in the 50s in mid-February in what is supposed to be zone 5 can cause problems. And I worry about the broader implications that go beyond my garden.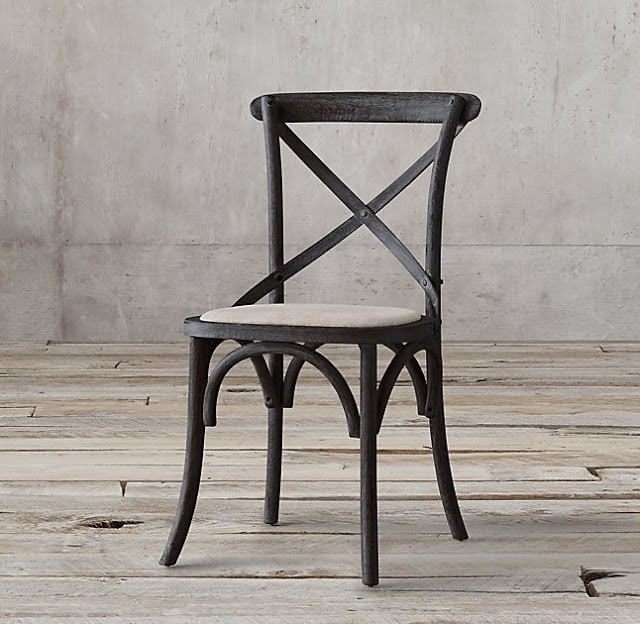 As part of the basement project, we've been paring down our STUFF. I recently sold a set of dining chairs that I loved very much but needed some work that I've not had the time to get to for years. We have big dinners a couple times a year so we need chairs, but these were huge and unwieldy to store. I'm on the hunt for comfortable folding or stackable chairs at a good price to replace the set we just sold, so if time allows I'm going to head to the Restoration Hardware outlet where everything is an additional 40% off this weekend and see if they have something that might fit the bill. I was thinking about these cafe-type chairs, but only if they can be stacked.
Loi's Tudor house is for sale. What a dream this house would be if you wanted a place that was completely finished and ready to just move in and live.
Erin at Floret is running a series on garden planning this week. She approaches it from the flower farm perspective but her method can certainly be scaled back to apply to home gardeners. Her first book is coming out in a couple weeks and I'll be doing a review of it, so stay tuned.
I wouldn't say there's much that's earth-shattering in this list of ways to design a beautiful edible garden, but those oak wine barrels are phenomenal.
The latest Anthropologie catalog was shot at the Gianetti's Patina Farm. It's crazy because I saw the catalog and the setting was vaguely familiar but I didn't recognize their house at all with such different furnishings in it. I gotta say … I like the "real" way better.
And lastly, I had intended to get this how-to post up this week but ran short on time so next week. But I still have to give you a preview because ….
I. MADE. THIS.
Can you tell I'm just a little proud of myself? Tutorial on the way, I promise. Also, that's the new basement wall and ceiling color in that photo too. Just a tad better than raspberry and baby blue, right? Remember how that looked?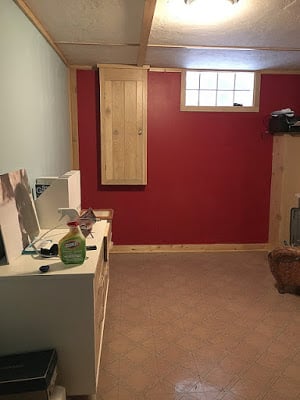 Eek … it's so bad, especially with the pink floors! All we've really done down there so far is paint and do the lights and it's already about 98% better.
If you're craving the sun, be sure to follow me on Instagram as there is certain to be a beach photo or two popping up there next week. I'm headed south for a quick jolt of Vitamin D and a little break from the daily grind. I'm more than a little excited. Have a great weekend!