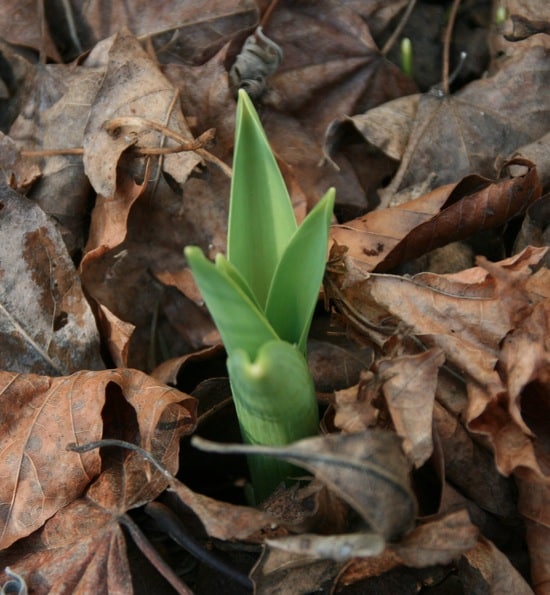 I think March must be the most challenging month in my neck of the woods. It feels like it should be spring. The stores are filled with pastel everything, magazine covers are fresh and bright and lucky friends who live even a little bit south of here are in the full-on throes of springtime.
But it is not spring here. It is most certainly still winter. Oh sure, the birds chirp when the sun comes out but we're just as likely to get snow as we are to get rain. The daytime temperature seems almost permanently pegged at 35 degrees.
It seems worse than usual this year because I did not escape to anywhere warm all winter and last year we had an unusually early spring (and we actually had spring, which is not typical). I think this year is actually far more normal than last year, but when I think about what I was doing at this time last year (including golfing with my girlfriends in cropped pants on St. Patty's Day), this year is downright depressing.
Last year on March 1, I posted a photo of an allium that was about 4 inches out of the ground.
Last year:
This year there are barely nubbins of daffodils poking up in the one area that's not covered in snow.
Last year I was showing off the leaf buds on one of the clematis:
This year I'm showing off our new unintended water feature. Parts of the garden are under at least 6 inches of standing water and now that water is freezing again.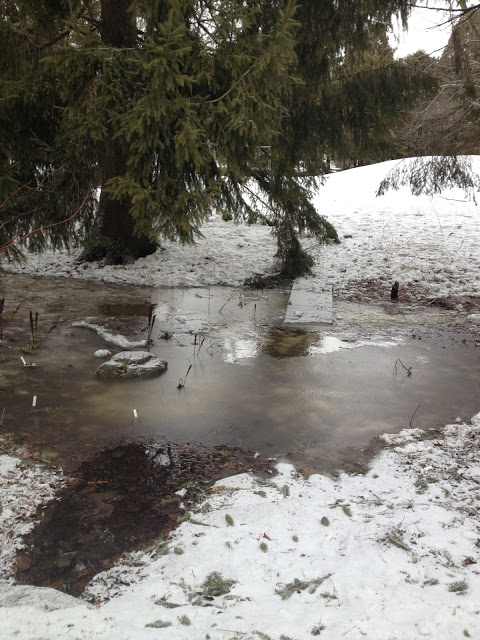 See the bridge about two-thirds of the way into the "pond"? The white things you see off to the left are plant tags!
And last year on April 2, just three weeks from today, I was showing off pictures of the Can Can rose with tons of leaves and a bright little daffodil.
Sights like that seem so very far away. Sigh.