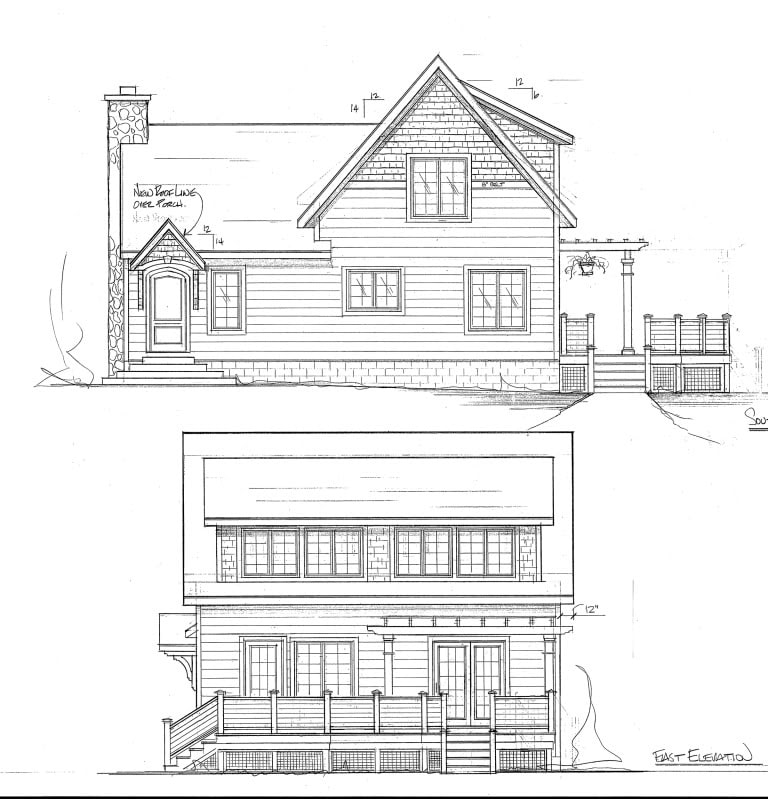 I'm not sure it's right to even call it a construction update, since no construction has technically begun, but it's all related, right?
Here's the background: If you're new to the blog the deal is that we are about to embark on a partial renovation of our house. We'll (and I don't literally mean "we" because all "we" will be doing is standing there with our jaws on the ground as we rack up a big loan) be removing the roof over the half of the house with two levels, raising it, adding a shed dormer to create more useable space upstairs, adding a bathroom, adding a deck with a pergola and putting in a sliding door to access the deck.
Our contractor is working on acquiring the permits and last week he had to mark off the area where the deck will be so that the county could come out and sign off on the plan. Since I'm such a visual person it was so helpful to see where the deck would be.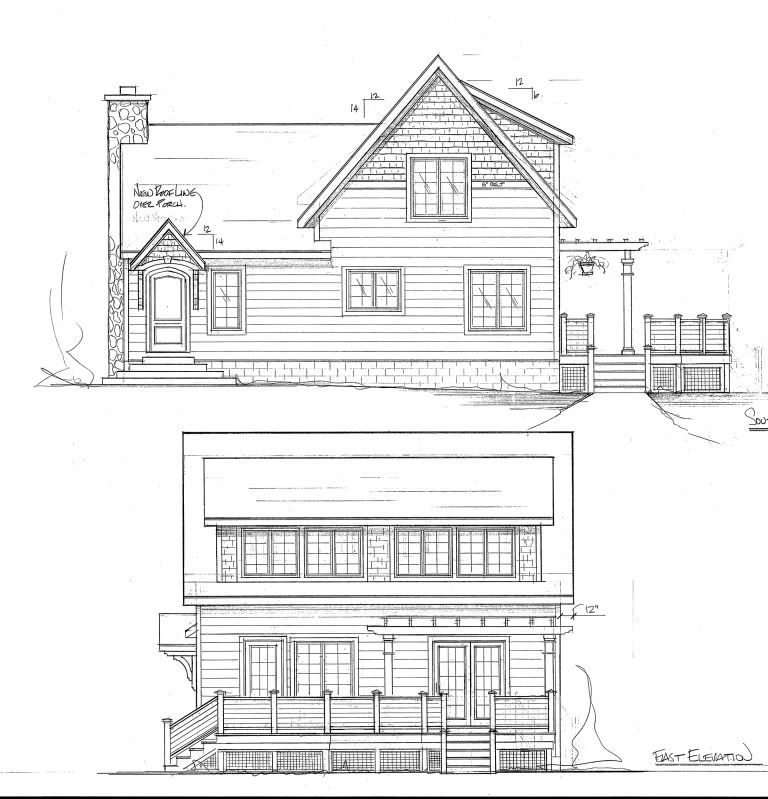 The plans for the east side of the house show the deck (the stairs coming off it will be widened to be closer to the width of the doors) and pergola.
We were afraid the deck may be too big and take up too much of the back yard, so we had our designer draw up a smaller version of the deck as well. The contractor laid out the larger version for the county's approval and I think it will be just fine. Any smaller could feel a bit cramped once we get a table and chairs up there.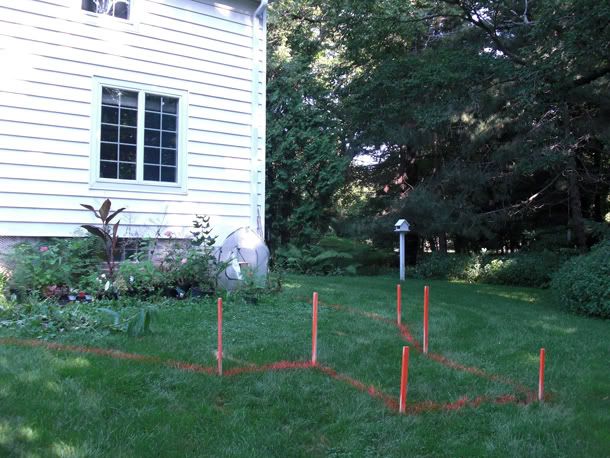 The window you see, which is located in our den-type room (when we moved in it was the master bedroom but we preferred the bedroom upstairs), will be removed and sliding glass doors will be put in. The deck will start about 18 inches under the bottom of that window, so it will be quite high as the back yard slopes down. Good landscaping is going to be key.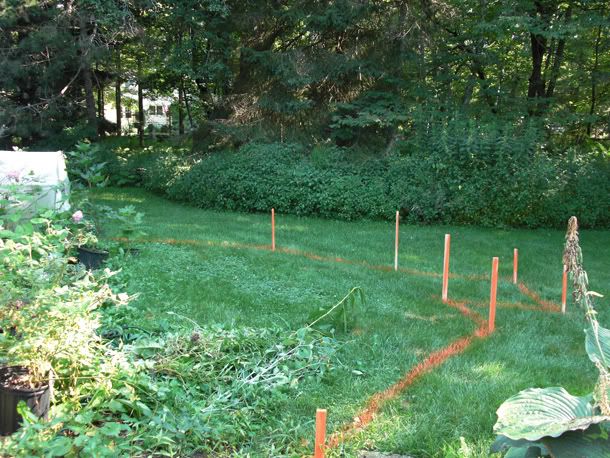 Aren't you glad that I pulled a bunch of weeds and left them there for the photo? I guess we're all about real life here at The Impatient Gardener.
Other construction-related posts:
Choosing tile for the bathroom