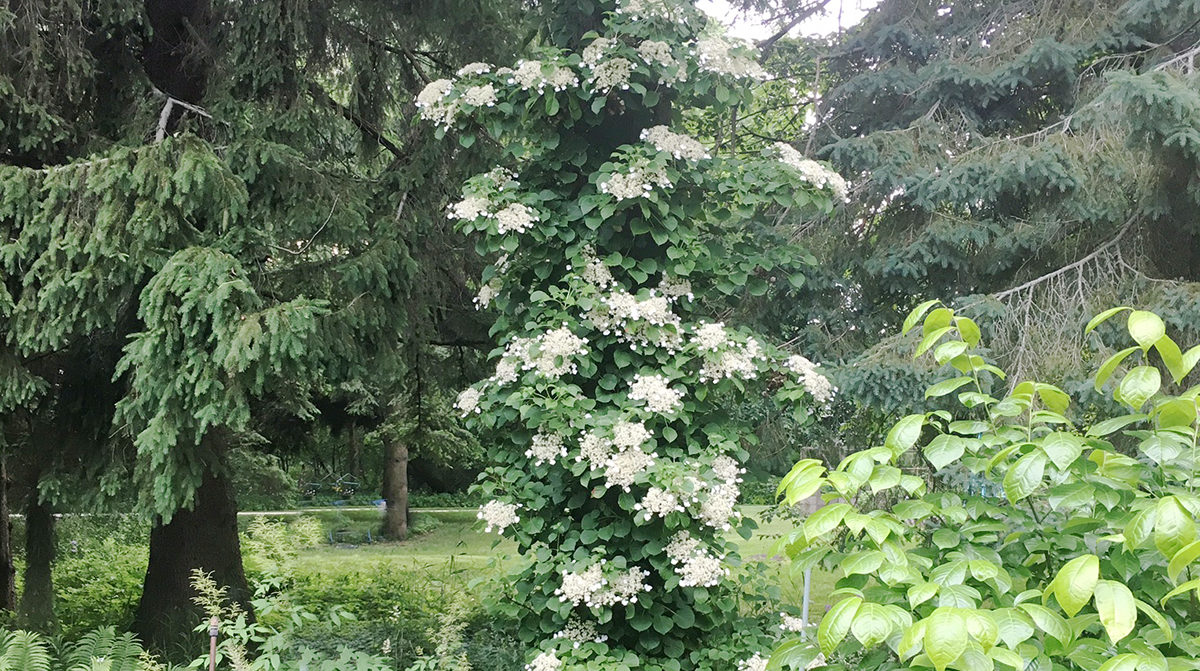 Climbing hydrangea is misunderstood. It has a reputation  as a temperamental thug, one that takes too long to grow and then grows too much when it does. But have faith friends, Hydrangea anomala petiolaris is a victim of  hasty judgement. 
It is true that it can take a bit to get going—three to five years in many cases. For this reason it is best to plant it, water it to get established (it's a hydrangea so it will appreciate the water), and then forget it. Just go about your life in the garden, and one day you will think, "Hey, I wonder how that climbing hydrangea is doing?" And you'll look at and it will be attached to whatever you're growing it up and have put on a bit of new growth.
And then you just need to stand back. Because as slow as it is to establish, once it gets going, it goes. And goes. And goes. In fact it can grow to 30 to 50 feet.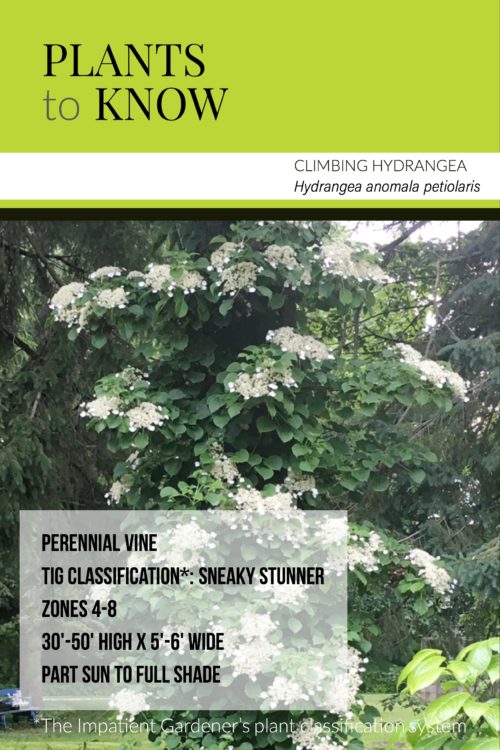 Unlike other vines that either grab on with tendrils or need to be affixed to a structure, climbing hydrangea attaches with aerial rootlets on its stems. These will attach to a tree, siding, bricks, a fence or almost any other non-metallic surface. 
Don't be afraid of this habit. A gardening friend told me about her dismay about how a climbing hydrangea had been destroyed when new owners moved in to a house next door. They wanted to paint the house and ripped out the vines to do it. What she pointed out was that they could have peeled back the vines, painted and then guided them back to the house, temporarily attaching them until new aerial rootlets took over. 
It's worth keeping the size and attachment method in mind when choosing a spot for this vine. Don't expect it to respect a pretty 4- by 6-foot trellis because it will eat that for lunch. But this is where it shines: If you need to cover a large area, this vine will do it. And best yet, it will do it where few other plants will.  
That's because climbing hydrangea thrives in part to even full shade. The list of vines that will do that is short indeed. In cooler zones it can handle a good amount of sun as well, so long as it has moisture rich but good draining soil.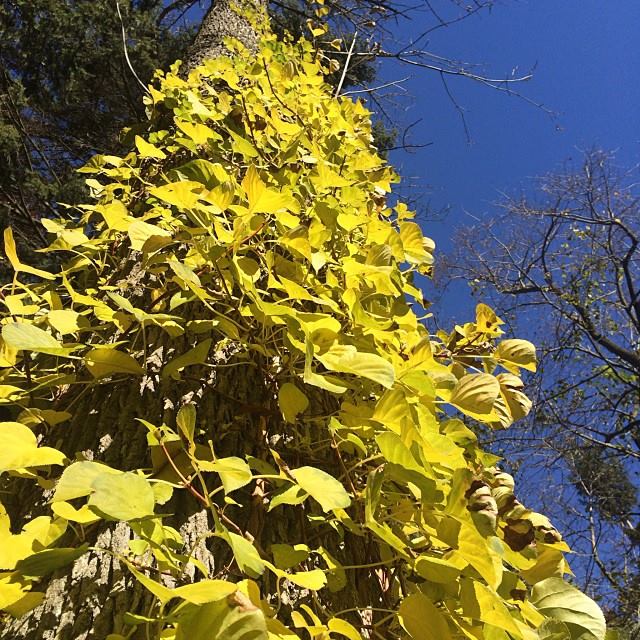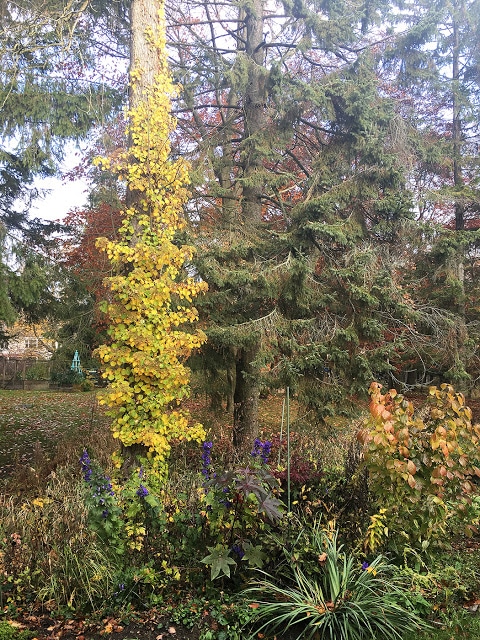 I consider it a four-season plant. In spring its rounded leaves emerge bright green and glossy. In summer, lace cap flowers steal the show. In autumn it turns a brilliant yellow, and in winter its exfoliating bark and spent flowerheads provide texture in a flat landscape. 
Because it is slow to establish, it can be an expensive plant, but it's worth spending more for a larger plant. You're buying time. 
I have two climbing hydrangeas: One on an ash that will surely succumb to emerald ash borer damage soon and another growing on the north side of the garage that I hope will entirely cover that side. My plan for the ash tree, when the time comes, is to top it a bit above the vine's growth, which is probably at 30 feet or so (well above the second story window I look at it from).
I consider both of them to be real features in the garden, but the kind that you don't notice right away. And then, when you do, you realize just how great they are.