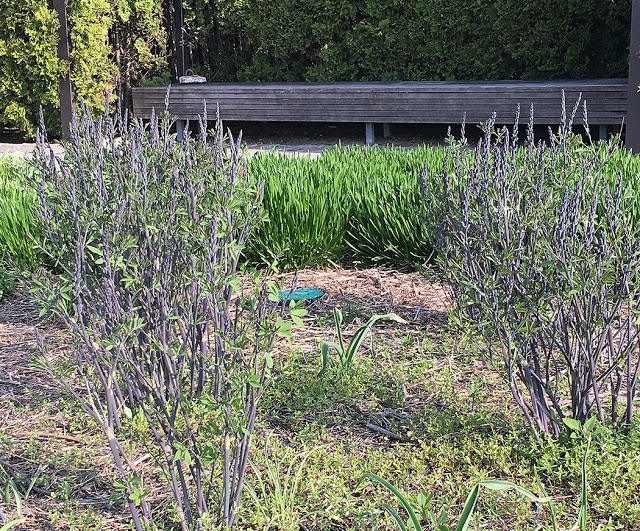 We spent part of the weekend in Chicago for a function we were attending Saturday night. I can't seem to sleep well in hotels, no matter how comfortable they may be, so when I woke up at 6 a.m. I figured I would get some coffee, get ready and head over to nearby Millennium Park to check out the gardens. I consider Millennium Park to be up there with the best public works projects in history, on par with Central Park, and I visit it every time I get to Chicago.
I swung over to the Lurie Garden first, as I've not ever seen it at this time of year. I was shocked by how far ahead all the plants are from what we're seeing by us, even though we are only about 90 miles north of Chicago. As you probably know, famed dutch designer Piet Oudolf designed the Lurie Garden in his typical natural, almost meadowlike style. If you ever needed to learn the lesson of the value of planting en masse, the Lurie Garden is the place to do it.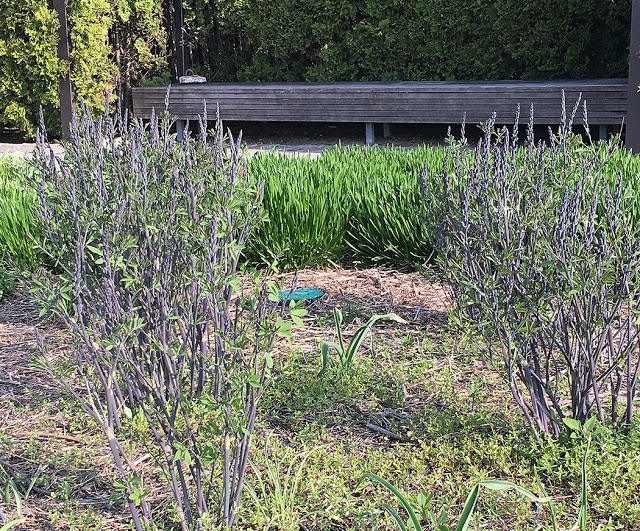 Baptisia is such a good plant. It looks great even shooting out of the ground.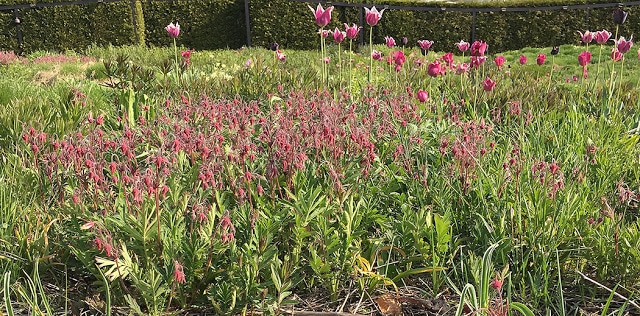 Prairie Smoke is a native geum that I really can't believe I don't have in my garden.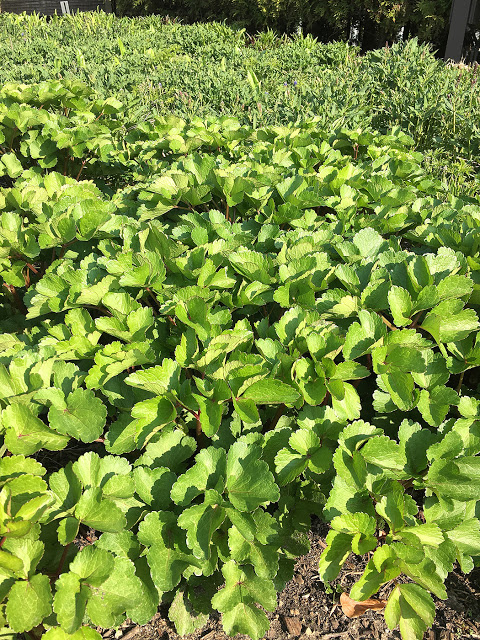 If anyone recognizes this plant, let me know. Lower growing mounding habit with leaves similar in size to Lady's Mantle.
After a swing through the Lurie, I went over to Maggie Daley park, where the trees were in full bloom and looking so beautiful.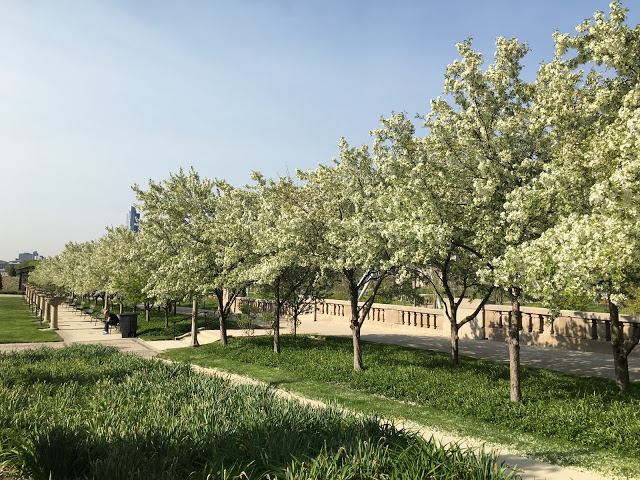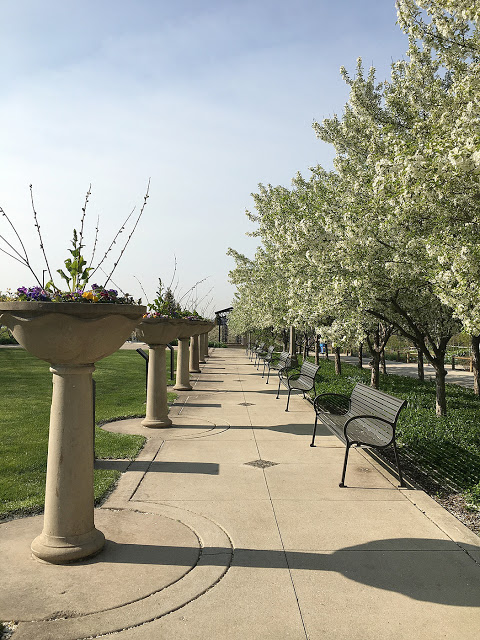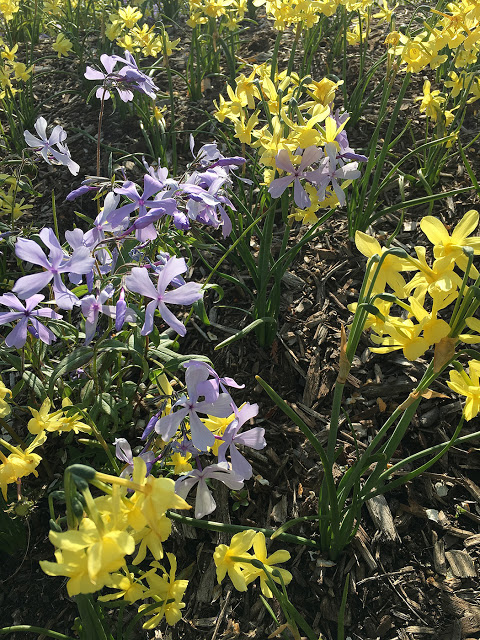 The beds in Maggie Daley were chock-a-block with this lovely dimuniative butter yellow daffodil planted in huge swaths. Entirely charming.
As I walked back to the hotel I took in all the fabulous plantings on the street. Huge planters overflowing with brightly colored tulips made me swoon enough to want to try to plant tulips again, deer be damned.
We got home early enough on Sunday for me to spend a good amount of time in the garden. Although there are no pictures to prove it, I got all the beds on the east side of the house weeded (again) and edged and as anyone who has read this blog long enough knows, nothing makes me happier than a sharply edged garden bed. Lots of work to be done elsewhere but at least some of the garden is looking decent.
How was your weekend in the garden?