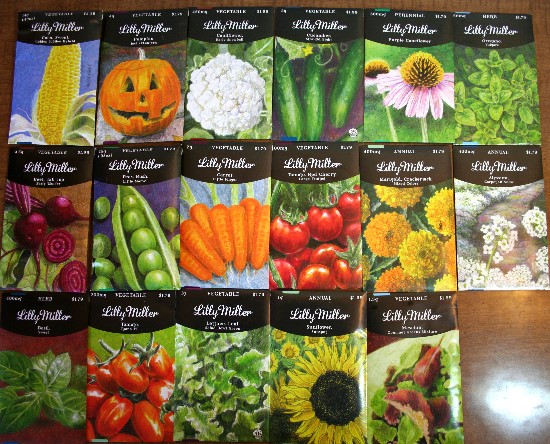 I hate to leave you hanging on garden posts while I'm stuck in kitchen renovation land. Plenty of the country also got a thick blanket of snow recently so I think we're all a bit fed up with spring's punctuality problem. It snowed at our house a bit over the weekend too so I didn't exactly get my garden chores done to write about.
Anyway, there is a lot of great stuff going on in garden blog land so I thought I'd help satisfy your garden itch by offering up a few here.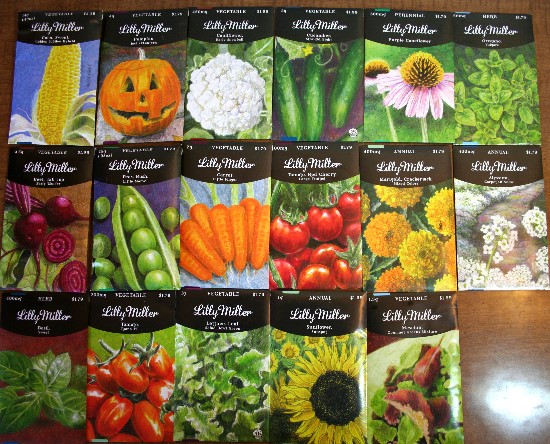 Steve's illustrated seed packets. Steve Asbell photo
Steve from The Rainforest Garden (who so nicely shared his favorite shrub on this blog) is giving away packets of seeds that feature his illustrations. Enter here.
Shawna Coronado featured Steve Bender aka The Grumpy Gardener on her blog. Steve writes a blog for Southern Living magazine and also wrote the book Passalong Plants. You can get a peek at his garden in Shawna's post as well.
Don't miss this inspiring story and interview with LaManda Joy about the The Peterson Garden project that created a huge organic victory garden in Chicago.
And if you're looking for a cute Easter project, check this out to see how you can make an Easter basket fairy garden.
And lastly, Debbie Roberts is offering some tips on how to select a tree for your garden. This is timely for me as I've been poring over Dirr's Encyclopedia of Trees and Shrubs for weeks now trying to figure out what to replace some of the trees we lost (or will soon lose) thanks to our late winter storm.
Hopefully soon I'll have a real-life garden story to write but for now we remain firmly entrenched in the throes of winter.