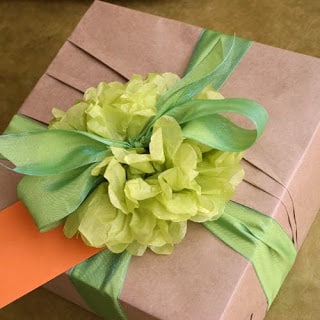 A m I think only person who gets more excited about wrapping presents than buying or giving them? I've always loved wrapping presents and a big part of the fun is coming up with new ideas every year. Often my "theme" follows a color trend I'm particularly into at the time, but sometimes it flows from a paper I just love or an idea I saw in a shop or online.
Some of the wrapping "themes" I've done in the past include:
• All silver and gold, with real seashells painted silver or gold (OK, this one was admittedly a bit over the top.)
• Chartruese and hot pink
• Lime green and red
• Blue and silver
• All white paper with plaid Christmas ribbons (this one was particularly cost effective as I got an end roll of heavy weight offset press paper–ask at your local newspaper for end rolls that are good for all sorts of things like this–free)
I'm not sure what I'm going to do this year (we're cutting back on our gift-giving so there aren't a lot of gifts to wrap, and I'm giving "living" gifts to a lot of people), but I couldn't help but peruse some online paper stores (gosh, I just love paper stores). Anyway, I thought I'd share a few wrapping ideas that might be fun to do (or just dream about.)
This gift from the designers at Broadway Paper isn't really holiday themed, but it's just full of great idea that are customizable for any holidy. The paper is simple kraft paper that has been pleated. The ribbon is a silky, wired ribbon with a tissue paper flower in the middle. What a wow package.
This package (also from Broadway paper) is so full of wonderfulness. I LOVE that paper (and can't find it anywhere), and carrying it over to a rich brown bow is fantastic. I think this would be a refreshing look under a Christmas tree.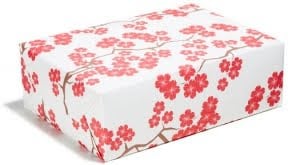 I love this bold print from Paper Source, which is almost reminiscent of a tropical print because of its large scale. I'd go really simple on the ribbon though, with just a white satin ribbon.
This paper is a great masculine-looking pattern, again from Paper Source. Since I'm more than a little into aqua/turquoise these days, I really like this one. I think it would be really cool to bring out the thin black stripe with a black ribbon or maybe even a combo of the moss green color and black.
So there are all these great printed papers out there and what am I drawn to? Would you believe a paper called "gravel"?
I know this because I'm way into the gray thing right now, but think about all the great ribbon combinations you could put with it to make it Christmas chic: red and chartreuse
Or what about yellow? It's not at all Christmassy, but it's oh so fun!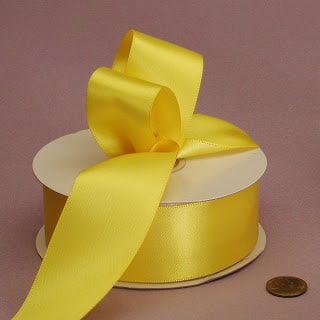 Or this irridescent ribbon called "Old Willow"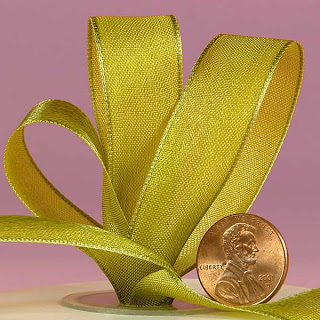 Well, obviously, I could go on about this for awhile.
So … what's your wrapping plan this year?