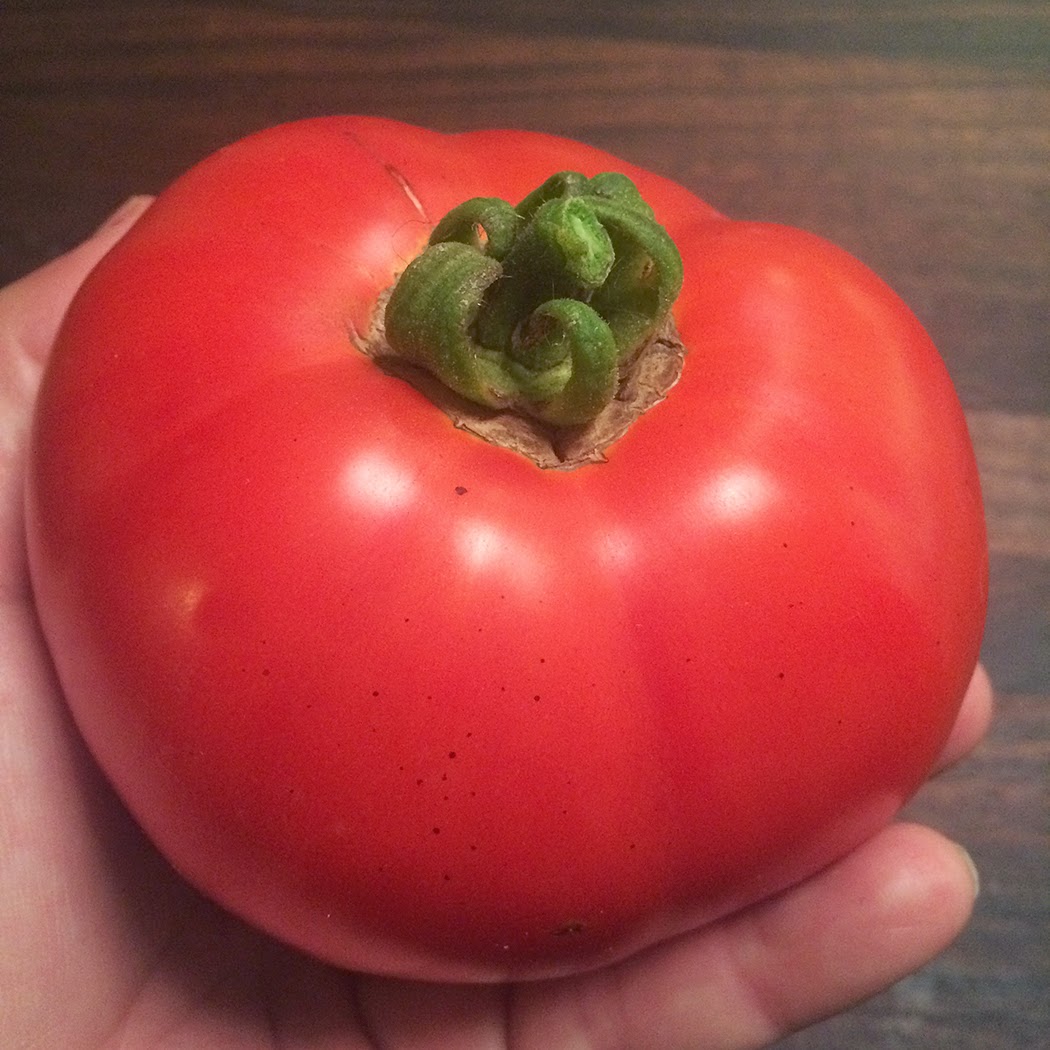 It's hard to imagine that there was a time when I had very little interest in growing vegetables. You might not know it by looking at my vegetable garden, which is in a sorry state this year, but I get so much pleasure out of growing my own food.
Last night, I asked Mr. Much More Patient to bring home a piece of fish for dinner, knowing that we had rice or pasta in the pantry and that I could walk out to the veggie garden and find some kind of vegetable. I actually didn't know what might be ready (since there were no zucchinis on that were big enough it ended up being Swiss chard), but I knew I'd find something out there. I love that feeling.
But even before I had a real vegetable garden, there were tomatoes. I love tomatoes. Correction, I love homegrown tomatoes (the ones you buy in the store in winter bear absolutely no relation to a real tomato and probably shouldn't even qualify as one). I've been growing them as long as I've been growing anything. In fact, I suspect the first plant I ever stuck in a pot and put out on a miniscule patio at a first apartment was probably a tomato.
Which is why this summer of bad weather feels even less like summer: there were hardly any tomatoes. All of my tomato plants in the veggie garden at home faltered. Some of them appearing to just fade away, others apparently the victims of some kind of blight. I can't tell you how sad I am about it. To me summer isn't summer without homegrown tomatoes.
I've been supplementing my tomato requirements at the local farmers market, but I did have success with the one plant I put in a pot on the patio, which enjoys a super sunny and warm location.
And the other day, I picked what I think is probably the most perfect tomato I've ever grown. It was about the size of a softball and perfectly round, without so much as a scar on it. Shiny and red, it was equally as delicious as it was pretty.
And it made this horrible tomato summer just a little more tolerable.
What were your successes and failure in the vegetable garden this year?