Getting a bit late on The Garden Appreciation Society this week, aren't I? Sorry about that. I had a bouquet all made Tuesday night and then left it outside and and overnight storm pummeled it.
For me, purple coneflowers (the native ones, not the new fancy cultivars, which have stolen more money out of my pocket than any other plant because they do great for a year and then don't come back) are one of those flowers that are a must in the garden. They are easy and pretty and last forever in a bouquet (a couple of these I pulled out of last week's bouquet).
So this week's bouquet is mostly purple coneflowers, a couple white ones and a few stems of the pretty clematis that grows by the front door (I forgot to look up its name and it escapes me right now).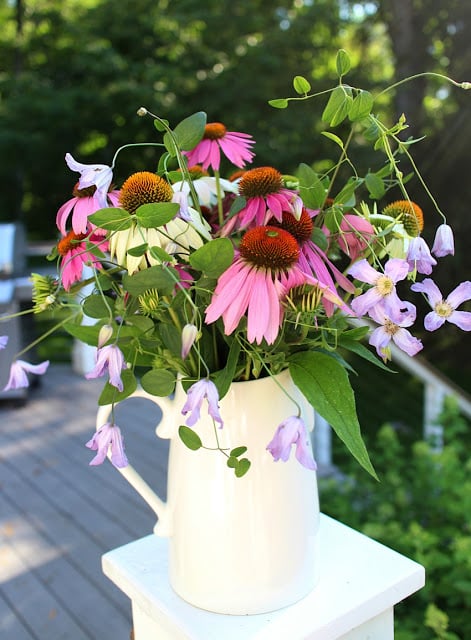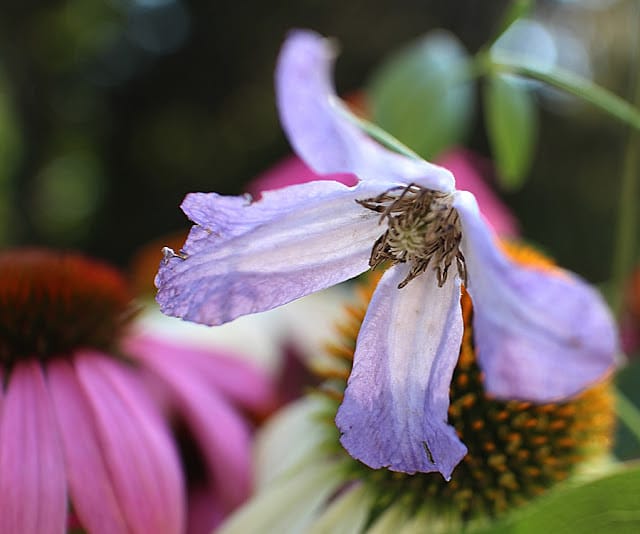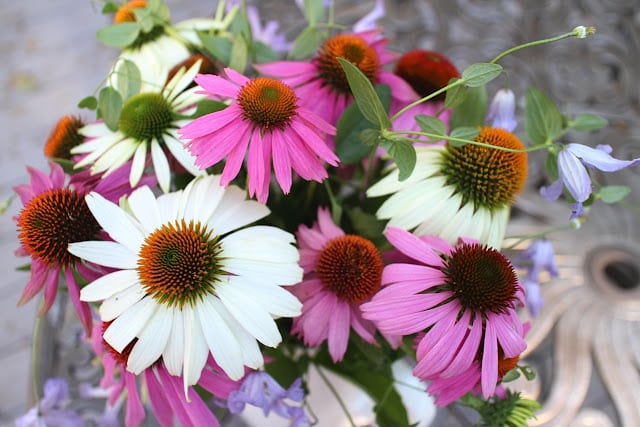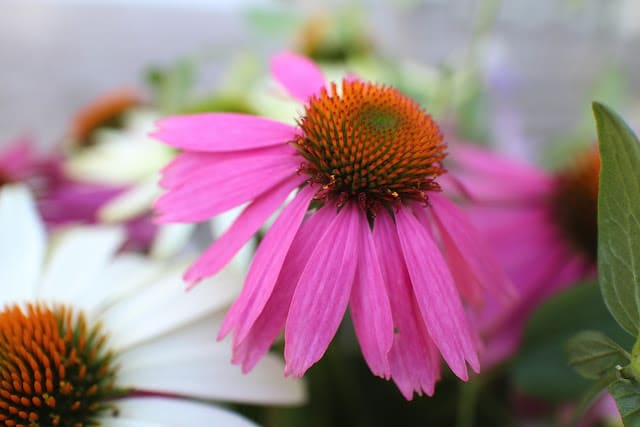 I really loved
My Flower Journal
's zinnia entry. I'm growing these same zinnias, although I planted them late so I hope I get blooms these beautiful.
OK, folks, now's the time where I cajole, beg, demand and encourage you to get out in your gardens and bring in a few flowers to enjoy in a new way.