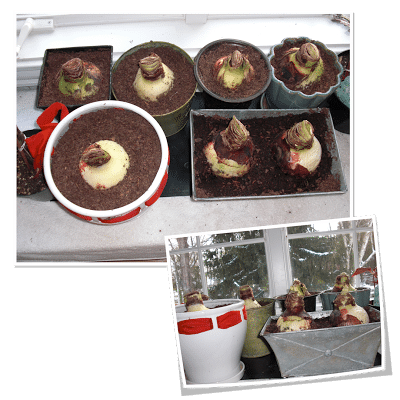 Y ou may recall that I started the amaryllis bulbs a little late this year (making up for starting them way to early the year before).
In mid-December they looked like this: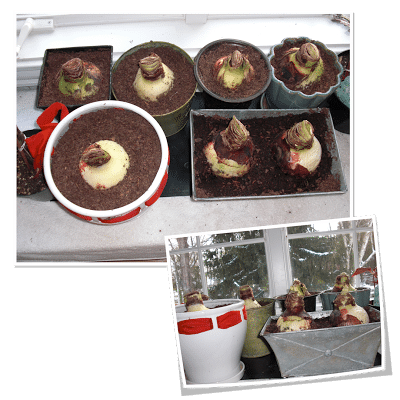 I gave most of them away as Christmas presents. The one (well two, actually) that I gave my mom (in the galvanized container in front) was the most amazing dark orange double with a thin white stripe. It was astonishing.
This is one of two I saved for myself. It's call Moonlight and in its pot it stands about 30 inches tall. I love how the petals are irridescent. Amaryllis are really wonderful bulbs. Very easy (at least the first year) to grow and so much look. I really like this creamy white with the bright green centers, especially since I screwed up on the timing. The last thing I want to look at right now is something overly Christmassy but this is just so sophisticated.