This is where I'll share with you various things that I just really like a lot. Everything here is based on my opinion and I haven't been compensated to say nice things about this stuff.
GARDENING
Hose: I've been through more houses than anyone should in a lifetime, but two years ago I discovered the Perfect Garden Hose from Tuff Guard and I've never looked back. Lots of water pressure, doesn't kink, long lasting. The only thing that would make it better would be if it was technically safe to drink out of (although the dogs and I do occasionally grab a drink and we haven't died yet).
Fertilizer: I have an almost entirely organic garden. The only exception is for my ornamental containers which occasionally get a dose of synthetic fertilizer to keep them blooming. For everything else I use a variety of organic products. My favorite of them is Haven Brand Moo Poo Tea. When in doubt, I water it with manure tea. I mix up a big batch in a 5-gallon bucket and I let it, um, mature a little bit before I use it, often further diluting it.
GARDENING TELEVISION PROGRAMS
I've
recently discovered
the best gardening television shows I've ever watched, all on Youtube. Most are BBC shows and they are full of great information, wonderful footage and feature real gardeners with dirt under their fingernails and shabby gardening outfits.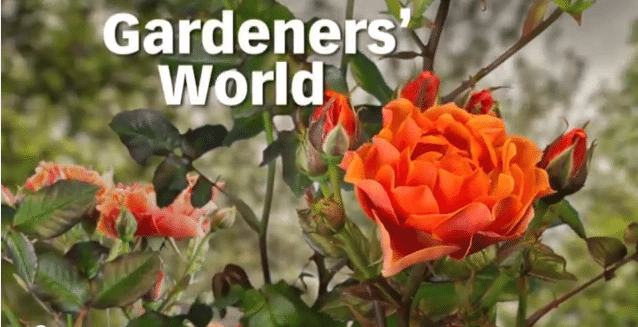 I've gotten rid of all the separate links to shows in favor of a Youtube channel, so now you can go straight there to watch all of the shows I've recommended or enjoyed. I've separated the into playlists so it's easier to find the show you're looking for. I'll keep adding to the channel as new shows are made available or I find older or interesting shows. If you want to make sure that you catch them all, click the red SUBSCRIBE button in the right corner.
COTTAGE
Bedding: I'm in love with linen sheets. I don't know how it is that I've just discovered them, but oh my gosh, they are so good. And I've found that they breathe so much better than regular cotton sheets so there's a lot more natural temperature control. And they only get better with age. I do iron the edges (just the flap on top the flat sheet and the edges of the pillowcases) just because I hate those perma-wrinkles that linen is prone to, but otherwise they have that natural, lived-in look. We have Restoration Hardware's Vintage-Washed Belgian Linen sheets.
Our duvet cover, which I adore, is also linen. That was specially made by Tricia at Rough Linen. It was a splurge, but we've used it for three years now and I love it just as much as when we got it. My only complaint is that it doesn't have ties in the corners to tie the comforter insert to, so that tends to shift inside.