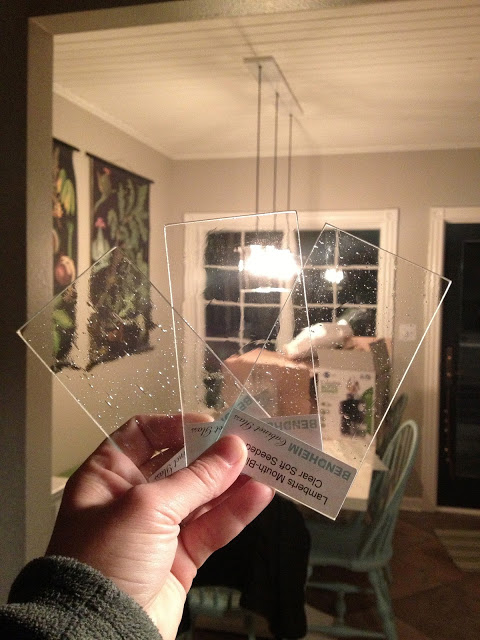 With any renovation there are big decisions and little decisions. I find the big decisions to be nerve-wracking exercises in self-doubt. There is nothing like knowing you are spending a lot of money on something that is not easily changed—the layout, counters, etc—to give you a good case of decision paralysis. Because we sort of fast-tracked our mini kitchen renovation there wasn't a lot of time to linger over decisions, but that doesn't mean they can't come back to haunt you at 3 a.m.
Small decisions, though, are the best. That is totally in my wheelhouse. If I could find a job as an official small decisionmaker, I'd be thrilled. Because it's fun to make decisions when there aren't serious consequences to being wrong. Those of you who follow me on Facebook have seen a few of these ridiculous decisions (yes, some are ridiculous, but that's kind of the fun of small decisions, isn't it?) in real-time.
So, in honor of small decisions, here are a few pictures of a lot of the small decisions that went into the kitchen.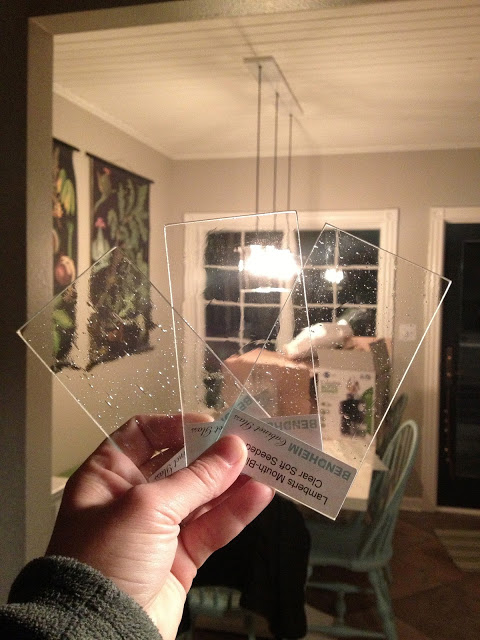 Cabinet glass options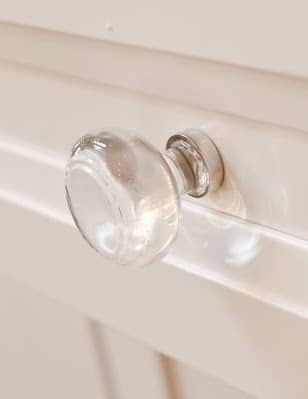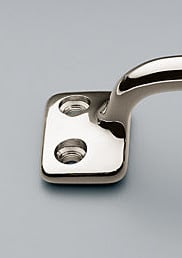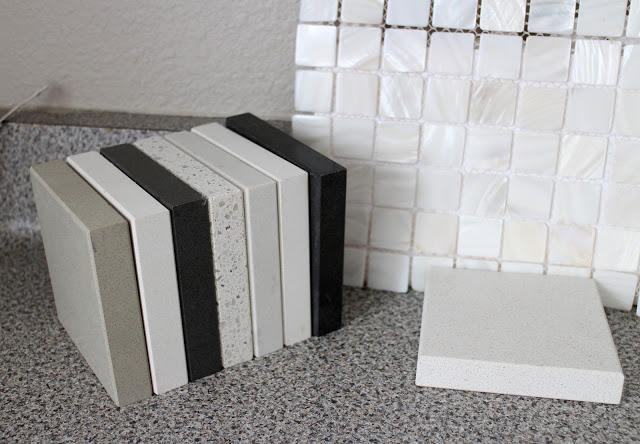 Counters count as a big decision, but just so you can see how bad it got, those are all the countertop samples I purchased. That does not include all the samples I hauled home from the showroom. By the way, at some point I'll make a list of all the samples I now own that I have laying around that I'll send to blog readers if they need them, but drop me a line if you're looking for something specific, particularly in Caesarstone or Bendheim glass.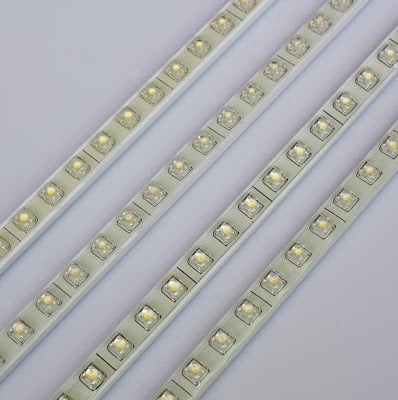 LED light colors. I know, really?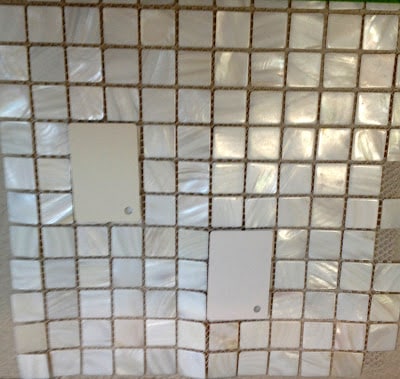 And if that wasn't bad enough, how about light switch/outlet plate colors?
It actually shouldn't be too long before I find out if some of the big decisions I made for the kitchen were the right call or not. I did get the ceiling painted this past weekend and honestly, it was easier to brush it on than it was to roll it on like I did the first time. And it looks much better. I've been unpacking the insane amounts of stuff that were hiding in our cabinets and the cabinets will be coming out this week. I approved the cabinet paint color on Monday and the new cabinets should be installed on Sunday, followed quickly by countertop templating the next day.
My push to get this kitchen project finished before it was time to garden turns out be somewhat in vain, given that we just got MORE snow and the last bunch has barely started to melt. For the day before spring, it sure looks a lot like winter out there.