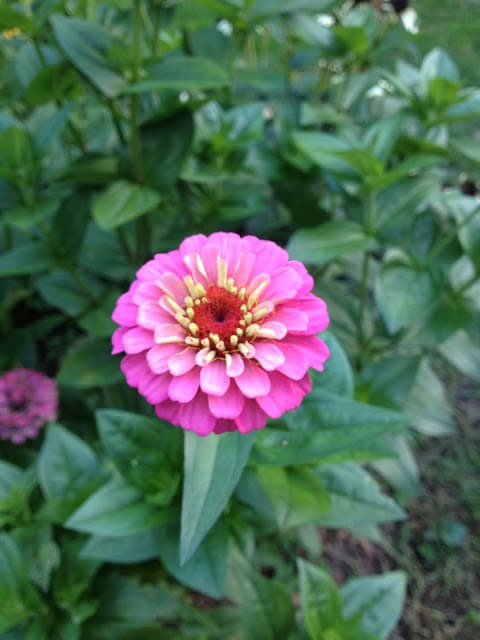 I am a lazy gardener. I'm also (obviously) an impatient one. So growing things from seeds has never really been my deal. I do grow almost all my vegetables from seeds (other than tomatoes and zucchini, only because I don't need a million of either), and I've professed my love for nasturtiums which are so easy to grow from seed.
Other than that, I pretty much stay away from seeds. That's mostly because I just don't have the patience or space to tend trays of seeds, but I'll admit that it's nice to put a plant in the ground and enjoy it from Day 1.
I do, however, love zinnias. I think they are the happiest flower (daisies move over). I also think they are beautiful cut flowers although I rarely treat myself to bringing them in the house. (Kylee at Our Little Acre is the same way, but her house is full of beautiful bouquets right now because she cut all her flowers before the first frost. I'll have to do the same.)
You can sow zinnia seeds directly in the ground, but I was worried I'd forget about them and I wanted to give them a little head start, so I planted several in seed-starting trays then distributed the plugs in bare spots throughout the garden.
For the last six weeks or so, I've been enjoying the fruits of that labor, and all for a couple of bucks worth of seeds.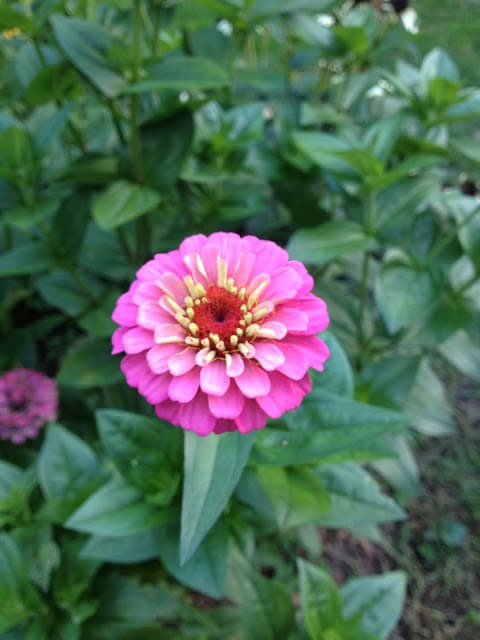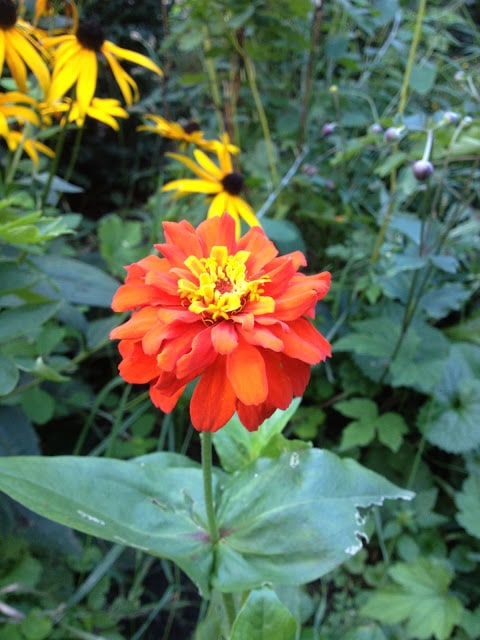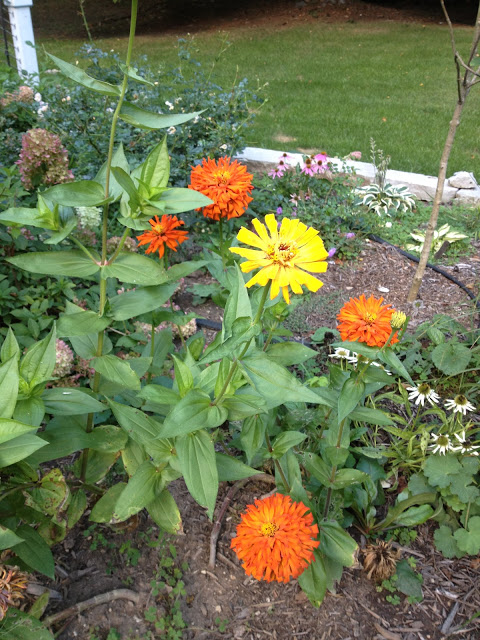 So pretty it makes me wonder why I didn't get on the seed train sooner.
What do you grow from seed?