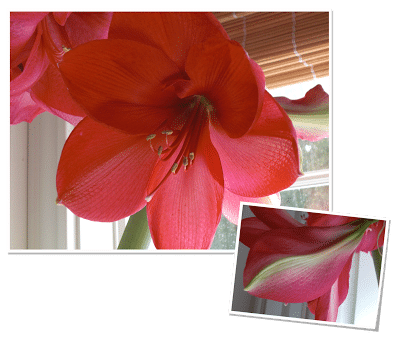 I t's rather shocking that it's February and I actually have something for Garden Bloggers Bloom Day, held on the 15th of the month by Carol at May Dream Gardens.
I guess getting a late start on the amaryllis bulbs paid off in at least one respect. (To see the other amaryllis I kept, which showed off a couple weeks ago, click here.)
This beautiful pink bloom is so big it's threatening to keel over, but I love that it's just as pretty on the back as it is on the front.